Which SUV Fits a Tall Driver and Works With a Small Family?
I am a 6-foot-4 man looking for an SUV that will handle New England weather and be great on gas. It needs to be roomy. I have a small family.
Jason, Rochester, N.H.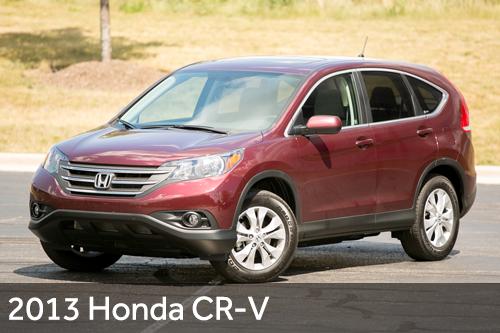 Among smaller, more economical SUVs, the redesigned five-passenger Honda CR-V has an exceptional amount of front-seat room for its exterior dimensions and a spacious cargo area. In addition, it has EPA ratings of 22/30 mpg city/highway with all-wheel drive. If you decide to check out the CR-V, a base LX model might be your best bet. It is the only CR-V that does not come with a sunroof, which steals an inch or two of headroom. We fear, however, that because you are 6 feet 4 inches tall, the CR-V might not be big enough.
For someone your height, power adjustable pedals should help. Short of buying a full-size, gas-gulping SUV such as a Chevrolet Tahoe or Ford Expedition with that feature, you could look at the seven-passenger Ford Explorer or Ford Flex. Power adjustable pedals are available on both, but fuel economy will be around 17/23 mpg with all-wheel drive and the standard V-6 engines. A turbocharged 2.0-liter four-cylinder is available on the Explorer with EPA estimates of 20/28 mpg but only with front-wheel drive, which may not be what you need for New England winters.
Other possibilities that might have the room you need and the economy you desire are the five-passenger, four-cylinder 2013 Hyundai Santa Fe Sport and the 2014 Subaru Forester. The Forester has loads of headroom, and it might have sufficient space for your legs, as well.
Have a car question you'd like us to answer? Send us an email at tips@cars.com.
Related
$25,000 Compact SUV Shootout
Compact Crossover Buying Guide
2013 Honda CR-V Review