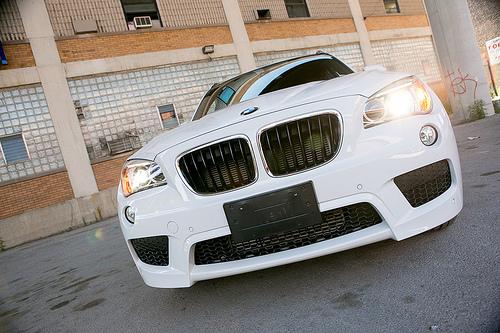 BMW's lineup includes a confounding amount of wagons and SUVs, but Cars.com reviewer Joe Bruzek said the automaker got it right with the X1. Although it's small, Bruzek says it delivers big when it comes to value, fuel economy and driving excitement.
Two-wheel-drive versions of the 2013 BMW X1 start at $31,725 (all prices include a $925 destination fee). Our test model was an all-wheel-drive xDrive 28i with a 240-horsepower, 2.0-liter four-cylinder starting at $33,425.
Click here for the full review and check out the gallery below. Cars.com photos by Evan Sears.
Related
Research the 2013 BMW X1
2013 BMW X1: Car Seat Check
More Photo Galleries