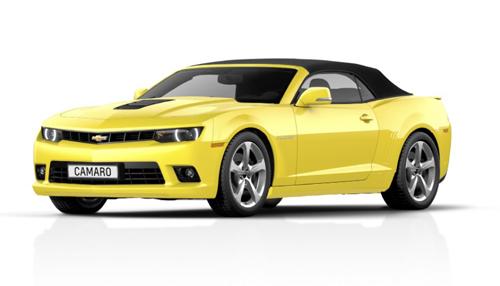 We first saw the face-lifted-for-
2014 Chevrolet Camaro
coupe at the
2013 New York International Auto Show
, but the convertible version is debuting a long way from home. The drop-top Camaro will be unveiled at the 2013 Frankfurt Motor Show in September with updated front and rear styling.
Just like the coupe, Chevy says styling tweaks help make the convertible more aerodynamic; the new model wears a wider, lower grille and a narrower upper one along with a functional hood vent that reduces heat and aerodynamic lift. In back, a more sculptured-looking decklid and spoiler join totally new, more horizontal taillights.
Inside, the car is again equipped with a color head-up display and the MyLink multimedia touch-screen system, which was new for 2013. The powertrain lineup is also the same: 323-horsepower, 3.6-liter V-6 and 426-hp, 6.2-liter V-8 engines return, as does the 580-hp ZL1 model.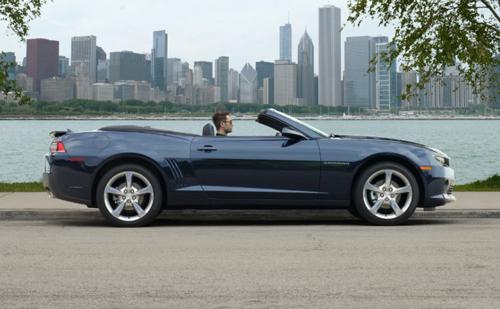 The 2014 Camaro convertible will go on sale soon. In Germany, the car will be pricey — GM announced a price of €44,990, which translates to almost $60,000. In the U.S., the base 1LT convertible will start at $31,950 (including destination), an increase of almost $400 over model-year 2013 prices.
Related
2014 Chevrolet Camaro: What's Changed
2014 Chevrolet Camaro Z/28 at the 2013 New York Auto Show
2014 Chevrolet Camaro: Up Close