2014 Jaguar F-Type: Photo Gallery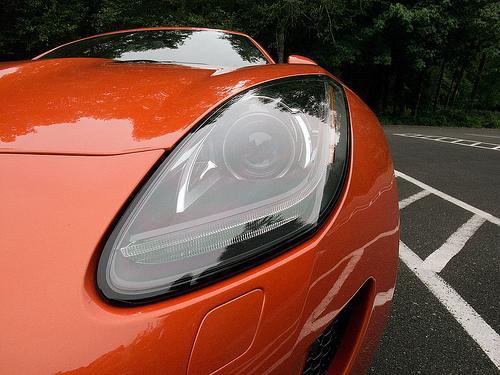 Cars.com reviewer Joe Wiesenfelder called Jaguar's new convertible a tour de force of eager power, engaging dynamics and head-turning looks. The F-Type's eye-catching styling is backed up by some pretty potent power. Wiesenfelder tested the 495-horsepower, supercharged V-8, good for a zero-to-60 mph time of 4.2 seconds. But how does it sound? Not as cool as you'd think.
Click here for his First Drive and check out Wiesenfelder's photos below.
Related
2014 Jaguar F-Type: First Drive
Research the 2014 Jaguar F-Type
More Photo Galleries