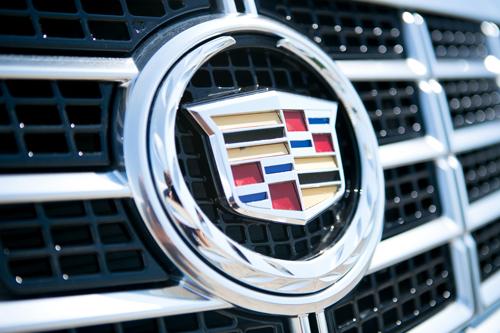 You saw this coming a mile away. GM's new K2 platform, which underpins light-duty versions of the 2014 Chevrolet Silverado and GMC Sierra, will sprout a lot more trucks — heavy-duty versions of those pickups, plus their related SUVs: the Chevrolet Tahoe/Suburban and the GMC Yukon/Yukon XL. Eventually we'll get the big daddy of them all — the Cadillac Escalade, a favorite of Hollywood A-listers, star athletes and the run-of-the-mill rich. GM confirmed aspects of the timeline at this month's Center for Automotive Research Management Briefing Seminars, the Detroit News said on Aug. 8.
Well, now we have a timeframe. The next Cadillac Escalade will arrive for the 2015 model year, and we'll see it in less than two months. Citing a media invitation, the Detroit News reports Cadillac will unveil a new Escalade in New York City on Oct. 7. The invite called the Escalade "evolutionary" — expected, given the styling direction of its pickup siblings.
Despite the current Escalade debuting back in March 2006, sales for the SUV, including its extended-length ESV and pickup-version EXT variants, have stayed roughly flat in 2013. But Cadillac has still sold more than 12,500 Escalades through July, or nearly as many as the Infiniti QX56/QX80 and Land Rover Range Rover combined. Escalade sales are nearly triple the also-aging Lincoln Navigator, which at one point was its most direct competitor. The sales lead may eventually diminish as the Escalade EXT — along with its Chevrolet Avalanche sibling — won't likely return. Through July, the EXT still accounted for 10.6% of all Escalade sales.
Stay tuned, and we'll report more in October. In the meantime, let us know what you'd like to see in the new Escalade below.
Related
Research the 2014 Cadillac Escalade
Ford F-250 Nabs Most-Stolen Title from Cadillac Escalade
More Cadillac News