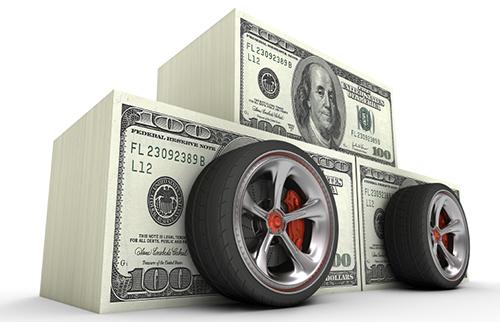 "The devil went down to Georgia; he was lookin' for a soul to steal," Charlie Daniels recounted in his famous song. By the time the devil left Georgia, however, he might've been the one who felt like he'd been robbed. According to personal-finance website Bankrate.com, Peach State motorists pay more each year to operate a vehicle than anywhere else in the U.S.
Factoring in the costs of fuel, insurance, repairs, taxes and fees, Bankrate found that Georgia drivers spend an average of $4,233 a year on their vehicles; that's nearly double the $2,204 a motorist spends in the nation's most modestly priced state, Oregon. The national average is $3,201, Bankrate reported.
"Georgians spend a lot of time in their cars thanks in part to Atlanta's sprawling communities and a lack of public transportation," Bankrate stated in a news release. "Those long commutes lead to above-average gasoline costs and insurance rates. And Georgia has the highest state automobile taxes and fees in the nation."
Oregon, meanwhile, has no state sales tax, and enjoys comparably low insurance costs. Moreover, residents there drive 16% less than the national average, according to Bankrate.
The top five "most-expensive" states for motorists, followed by their average annual costs, are:
1. Georgia, $4,233
2. California, $3,966
3. Wyoming, $3,938
4. Rhode Island, $3,913
5. Nevada, $3,886
The top five "cheapest" states are:
1. Oregon, $2,204
2. Alaska, $2,227
3. South Dakota, $2,343
4. Montana, $2,660
5. Indiana, $2,698
Related
AAA: Cost of Car Ownership up 2% This Year
The Fix Is In: New Jersey Has Costliest Car Repairs
Check Auto Repair Rates