Honda Helps Drive-In Theaters Project Success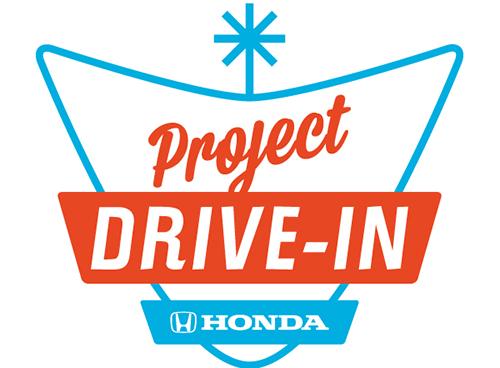 Cars and drive-in movie theaters, naturally, go hand in hand. Now one automaker is lending a helping hand to an industry whose history is so intertwined with its own. Honda announced today that it has launched a national campaign to help revitalize drive-in movie theaters as they face the latest threat to their existence after decades of decline: the digital revolution.
According to an April story from The Hollywood Reporter out of CinemaCon, the annual theater-owners convention in Las Vegas, Hollywood studios will cease distribution of 35 mm prints of films by the end of this year. That means theaters that have not yet made the pricey conversion to digital by that time — estimated to cost between $75,000 and $100,000 — will be without a product to exhibit. That's particularly bad news for owners of drive-in theaters, who say their profit margins are far too slim for them to absorb such an expense, and that the end of two-reel celluloid prints will effectively put them out of business.
Honda hopes that won't happen, and through Project Drive-In aims to "save as many drive-ins as possible" by raising awareness across the nation and supplying at least five theaters with digital projectors. At www.projectdrivein.com, people can vote to determine which five drive-in theaters will receive a new digital projector donated by Honda. Voting began Aug. 9 and ends at midnight Eastern Standard Time Sept. 9.
The five winning theaters will be revealed next month and will host a celebration that includes a special screening of Sony's "Cloudy with a Chance of Meatballs 2," which opens nationwide Sept. 27. As part of fundraising efforts, the automaker will hold an online auction of tickets to the Los Angeles premiere of "Cloudy 2," as well as film-related merchandise, in addition to promotional "pop-up drive-ins" holding free screenings of the first "Cloudy" film at dealerships across the nation.
Alicia Jones, a Honda spokeswoman, said "it's our mission to save this decades-old slice of Americana that holds such nostalgia for so many of us." The first drive-in opened in 1933, and the format peaked roughly 25 years later with 5,000 locations representing a quarter of all U.S. movie theaters. Since then, rising land values, the adoption of daylight saving time and growing home-entertainment options have struck blows to their profitability. At last count, there were only 356 left, representing less than 2% of all theaters.
Related
Drive-Ins Dwindle But Nostalgia Is Still Strong

Car Talk's Tom and Ray on 'Cars'
Check Out More Pop-Culture News on Cars.com