"Is the Toyota Sienna SE a better value than the XLE?"
Anonymous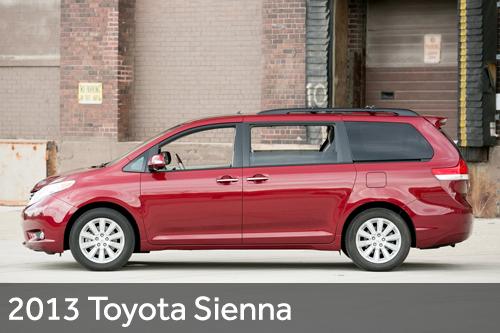 We did a side-by-side comparison, which you can see here, and our conclusion is that the XLE is the better value because of standard features such as a power sunroof, leather seats and heated front seats. The sunroof is an $850 option on the SE, but the leather and heated seats aren't offered. Even so, the XLE is slightly less expensive at $34,370, including destination charge. Base price on the SE is $34,585.
Aside from sportier trim and appearance differences, the only substantive features we could find on the SE were a firmer suspension and the 19-inch wheels and tires (versus 17-inch wheels on the XLE). Though the larger wheels and tires may provide somewhat better handling ability, the tires will be more expensive to replace when they wear out. You should check out the comparison to see what you can find as far as differences.
In addition, the XLE is available with all-wheel drive, and the SE isn't, and if you're willing to spend more, the XLE offers optional features such as a smart key, a rear sonar parking guide and a panoramic rear camera.
Have a car question you'd like us to answer? Send us an email at tips@cars.com.
Related
2013 Toyota Sienna Review
Toyota Sienna News
Ultimate Minivan Shootout: Overview