Most-Read Car Reviews of the Week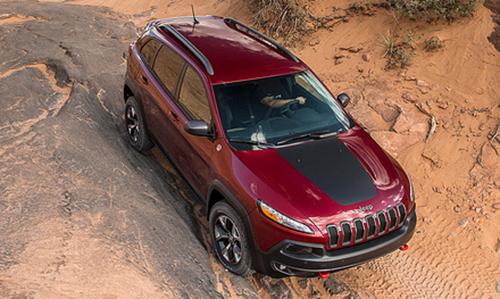 The 2013 Toyota RAV4, a long-term tenant of the top spot on our list of most-read reviews, has at last vacated the premises to make way for our new No. 1, the 2014 Jeep Cherokee. The 2014 Infiniti Q50, 2013 Dodge Charger and 2013 BMW 3 Series follow at Nos. 2, 3 and 4. And, finally, refusing to drop out of sight entirely, the RAV4 rounds out the top five. Here's what else was popular:
1. 2014 Jeep Cherokee
2.
2014 Infiniti Q50
3. 2013 Dodge Charger
4. 2013 BMW 3 Series
5. 2013 Toyota RAV4
6. 2014 Subaru Forester
7. 2013 Toyota Avalon
8. 2013 Subaru XV Crosstrek
9. 2013 Chrysler 300
10. 2013 Ford Fusion