NHTSA: 2013 Tesla Model S Earns Five Stars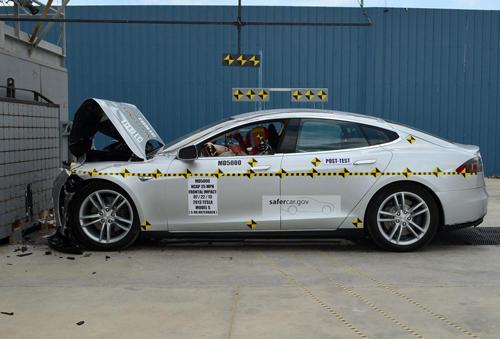 Tesla's electric sedan aced the government's crash safety test. The National Highway Traffic Safety Administration reported that the 2013 Model S earned an overall score of five stars and five stars across all areas of testing, including front, side and rollover tests.
While the five-star rating is impressive, the road has not entirely been smooth for the sedan. Earlier in the summer 1,228 Tesla sedans were recalled for improperly welded seat brackets. Tesla did not receive any reports of related accidents or injuries. Despite the recall, the news has been mostly good for the plug-in electric sedan maker; it recently announced that it sold a healthy 5,150 Model S electric vehicles in North America last quarter.
Related
2013 Tesla Model S Review
More Tesla News
More Green Car News