Passengers Feel the Pinch of the 2013 VW CC's New Backseat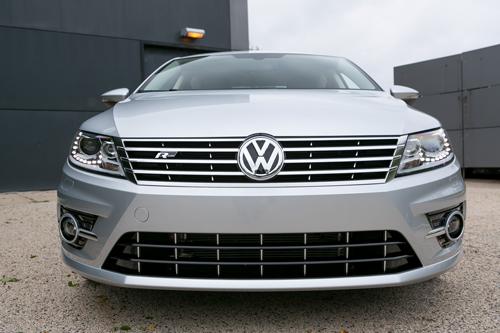 When Volkswagen debuted its sleek and swoopy
CC sedan
, it quickly earned a spot on my "it list" for its zippy engine, refined interior and standout styling but its value statement
left a lot to be desired
. For 2013, more mainstream looks and a three-person backseat top the list of new features — along with a hefty price increase.
The new seating configuration makes the CC more versatile on paper, but is the extra spot worth the added cost? Only if you put a premium on discomfort.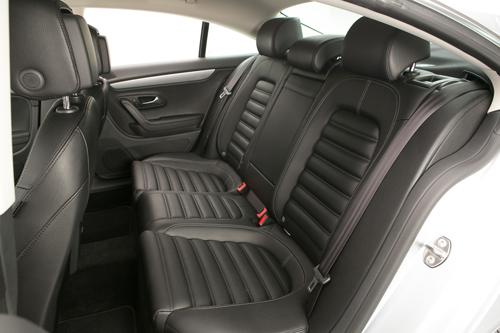 Model-year 2012 versions of the CC started at $29,335; the 2013 model with the same 2.0-liter four-cylinder engine and similar equipment starts much higher at $31,370 (all prices include an $825 destination charge). I recently loaded the car with five passengers — two adults and a toddler in back — and it was a tight squeeze. One passenger said she felt like there was as much room as in the compact
Honda Civic
, one of our-
long term test cars
.
The main problem is the heavily bolstered sport seats — while comfy for the outboard passengers, the seats' thick side bolsters steal space from the middle, leaving a very narrow spot. The middle seat is also raised a bit, so it feels like you're sitting on a hump.
The discomfort extends to the front seat because the driver can't see much. On the outside, the CC's "four-door-coupe" styling is a big win, but inside it means visibility to the rear corners is compromised by the sloping roofline and raked, small rear window. Add your middle passenger's big head to the mix and you're looking straight into the eyes of an uncomfortable traveler instead of the rear window.
The CC is still fun to drive, and although it lost a bit of styling edginess for 2013, the sedan is still one of the most evocative-looking vehicles in its class — but when it comes to the backseat, get ready to feel the pinch.
Related
Research the 2013 Volkswagen CC
Style on a Budget? The 2013 Volkswagen CC Isn't It
More Volkswagen News