Recall Alert: 2011-2012 Chevrolet Cruze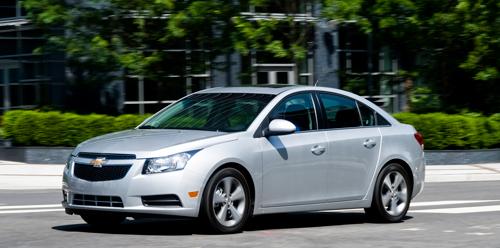 General Motors is recalling 292,879 model-year 2011-2012 versions of the
Chevrolet Cruze
compact sedan due to a problem with the brakes, the automaker reported today.
The affected vehicles are equipped with the 1.4-liter engine and six-speed automatic transmission. In these sedans, a loss of brake assist could occur, forcing the driver to exert extra pressure on the brake pedal. "GM is aware of 27 alleged low-speed crashes but no injuries related to brake performance, which could include this issue," the automaker said in a statement. GM also said that vehicles with other engine and transmission combinations aren't affected.
Chevrolet has not yet provided an owner notification schedule, but dealers will remove and replace a microswitch in the power brake vacuum pipe assembly for free. Owners can call Chevrolet at 866-694-6546 for more information.
Related
Research the Chevrolet Cruze
More Safety News
Check Out Other Recalls