Recall Alert: 270,000 Hyundai, Kia Vehicles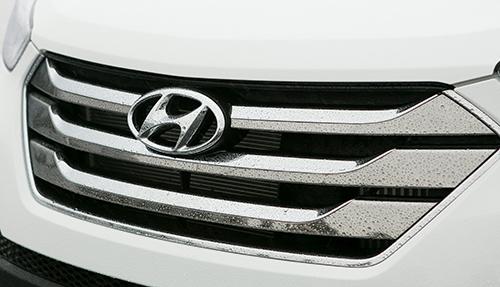 Hyundai and Kia are recalling about 270,000 vehicles in three separate actions, according to the Chicago Tribune. Hyundai is recalling 240,000 model-year 2006-10 Sonata sedans and 2006-11 Azera sedans due to a corrosion problem that could affect rear-wheel alignment. Meanwhile, Hyundai is also recalling 20,300 model-year 2013 Santa Fe midsize SUVs and Kia is recalling 9,345 model-year 2014 Sorento crossovers, both due to a potential problem with the right front axle.
In the largest of the recalls, the affected Sonatas were manufactured between March 1, 2005, and Jan. 21, 2010, and the Azeras from Sept. 27, 2005, to Nov. 22, 2010, the newspaper reported. Check your vehicle's build date on a sticker on the driver-side doorjamb. Road salt used in 20 cold-weather states and the District of Columbia can lead to rust on the underside of the affected vehicles; this could lead to misaligned rear wheels. The states include Connecticut, Delaware, Illinois, Indiana, Iowa, Maine, Maryland, Massachusetts, Michigan, Minnesota, Missouri, New Hampshire, New Jersey, New York, Ohio, Pennsylvania, Rhode Island, Vermont, West Virginia and Wisconsin. Hyundai said it is unaware of any crashes or injuries resulting from the corrosion issue, the Tribune reported.
In the smaller two recalls, the right front axle driveshaft may develop a crack in vehicles with front-wheel drive and 2.4-liter engines; this could cause a separation of the shaft, which could result in a crash. The automakers said no accidents or injuries have resulted from the issue.
No notification schedule or specific repair information was immediately available. Owners can call the National Highway Traffic Safety Administration's vehicle-safety hotline at 888-327-4236 or go to www.safercar.gov for more info.
Related

Hyundai, Kia recall about 270,000 U.S. vehicles
(Chicago Tribune)
Recall Alert: 2012-13 Hyundai Azera

Check Out Other Recalls on Cars.com