Toyota Lets Dealers Drop Scion Without Penalties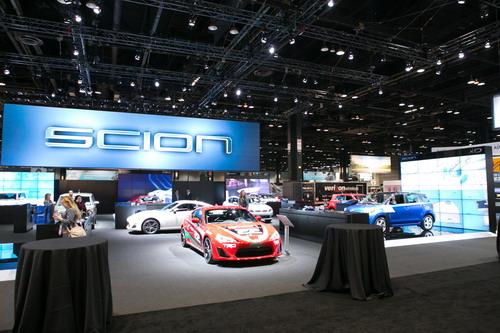 With Scion sales down 1.8% through July — in a market up 8.4% — Toyota told its dealers they could drop the flagging youth brand without any penalty. So reports Automotive News (subscription required), citing dealers who attended the automaker's national dealer meeting this month in Atlanta.
For those who keep the brand, the newspaper reports that Toyota previewed two possible new products: an FR-S convertible and a pint-sized crossover SUV that could compete with Honda's upcoming Fit-based crossover.
Toyota hatched Scion in 2003 with the boxy xB and tiny xA subcompacts. The brand peaked in 2006, when sales reached 173,034 from three cars. The tC coupe led the surge, accounting for nearly half the brand's sales that year. At the tC's debut, in early 2004, Toyota said it targeted 60% of Toyota dealerships to have Scion facilities.
But today, more than 80% of Toyota's 1,225 dealers have a Scion showroom, according to Automotive News. That's a lot of outlets for a weakened brand. Scion sales plunged below 50,000 in 2010 and 2011. Thanks to new products like the
FR-S
coupe — which, together with its
Subaru BRZ
twin, won Cars.com's
Best of 2013
award — and the
iQ
minicar, the brand recovered to 73,505 in 2012. That's better, but it's still less than tC sales alone in 2006.
"Scion encouraged its dealers to ask themselves if the Scion brand is still right for their market and their business," Toyota spokeswoman Carly Schaffner told us. "There is a perception among some dealers that they are expected to sell the Scion brand and this is not the case. Our dealers have the option to sell the Scion lineup, and for the dealers that choose to be a part of the team, we want to make sure that we have their necessary commitment that will help Scion be all that it can and should be."
Related
Scion Makes Touch-Screen Standard
Cars.com Names Scion FR-S, Subaru BRZ Best of 2013
More Scion News