What to Drive to Your High School Reunion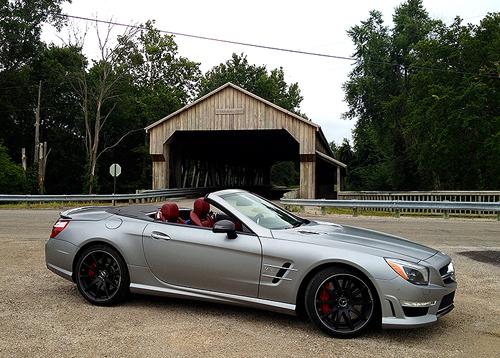 One perk about being an automotive writer and testing all sorts of new cars is getting to fool the general public into thinking I own whatever I happen to be driving. And let's face it, there's no better place to do that than a high school reunion. One of my personal heroes in this business pulled up to his reunion picnic in a Ford GT. So when it came time for me to attend my own 20-year high school reunion in suburban St. Louis I landed a bit of luck myself: a 2013 Mercedes-Benz SL65 AMG.
It's practically the perfect car to take on a reunion road trip. It's the most expensive car Mercedes-Benz sells in the U.S., equipped with just two seats, a convertible hardtop, dramatic styling and a truly extraordinary rarity — one of the industry's last V-12 engines, a twin-turbocharged 6.0-liter monster making 621 horsepower and a jaw-dropping 738 pounds-feet of torque. That's zero-to-60 mph in 3.9 seconds. That's around $223,000 including destination. Perfect!
Of course, most of my reunion friends follow me on Facebook, so they knew the car wasn't mine. That didn't stop me from having a great adventure in it. Scroll down to see how it went.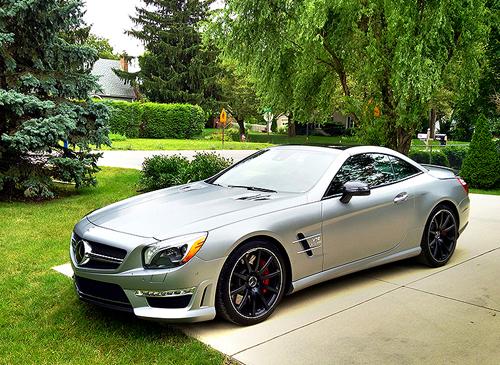 Here's what arrived in my driveway: A 2013 Mercedes-Benz SL65 AMG in matte silver paint with a red leather and carbon fiber interior. The king of the AMGs, as a friend put it. MSRP: $223,465.

Of all the features in the SL65, this may be the coolest: Magic Sky Control. With the push of a button, the glass convertible roof goes from transparent to darkened in seconds. Magic, indeed!
This is just about all that fits in the trunk if you plan on being able to put the top down. A cover snaps down over your luggage to make sure the retractable hardtop won't impact anything you have stored in there. If the cover doesn't fit perfectly, the top won't go down.
Midwestern scenery can be pretty — you just need to know where to look, like this covered bridge in Ohio.
The SL65 takes premium, and the tank isn't overly large, meaning highway trips require fairly frequent gas stops. We got about 20 mpg while cruising at about 75 mph, not too shabby for such a huge motor.
The map system needs a bit of an update. Twice — in northwest Ohio and suburban St. Louis — relatively new highways where none existed a couple of years ago confounded the navigation system, which said we were driving through cornfields.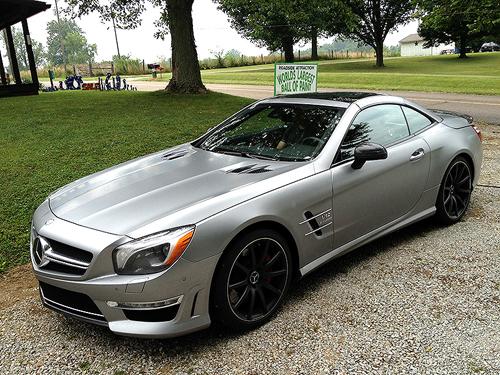 There's lots of World's Largest Things throughout the Midwest. Here, the SL65 visits the World's Largest Ball of Paint (more than 23,000 coats of Sherwin-Williams) ...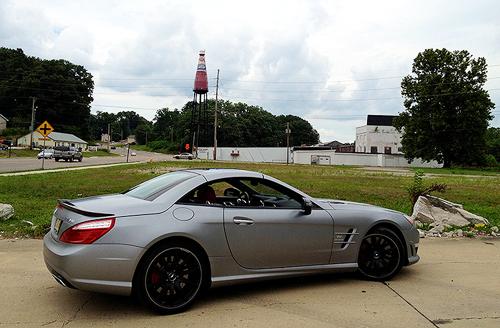 ... the World's Largest Bottle of Catsup ...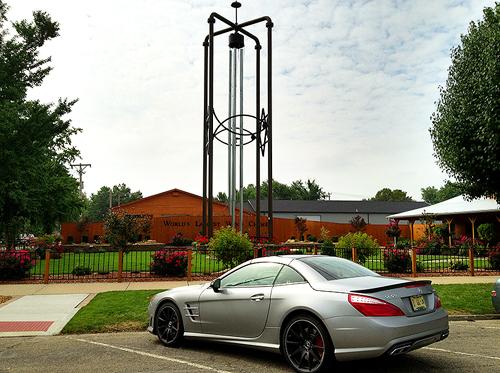 ... the World's Largest Wind Chime ...
... and the World's Largest Can of Campbell's Soup! World's Largest Grilled Cheese nowhere to be found, sadly.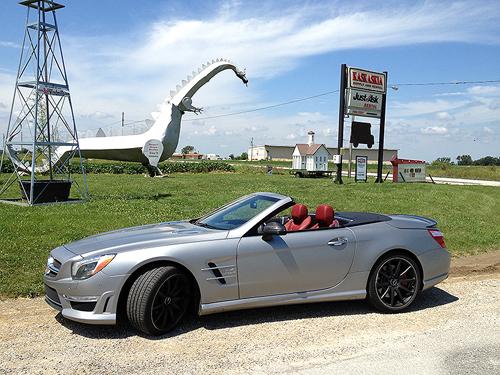 One of these is a fire-breathing aluminum dragon. The other is just some sculpture we found.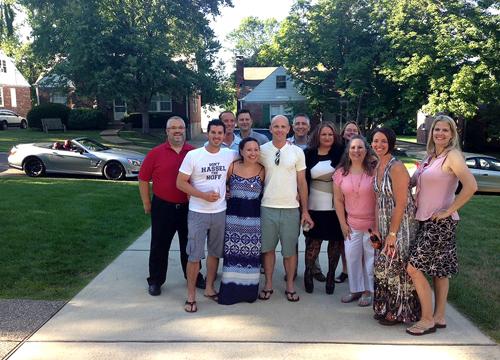 Finally, arriving at the 20-year reunion for the Parkway Central High Class of '93. Everyone got a ride in the silver beast; it was a big hit!
Related
2014 Mercedes-Benz S63 AMG 4Matic: First Look
A 2014 Jeep Cherokee Photo Gallery
Research More Luxury Cars