Which Crossover SUV Is the Most Fuel Efficient?
"Which crossover SUV is the most fuel efficient?"
Norman M., Brooklyn, N.Y.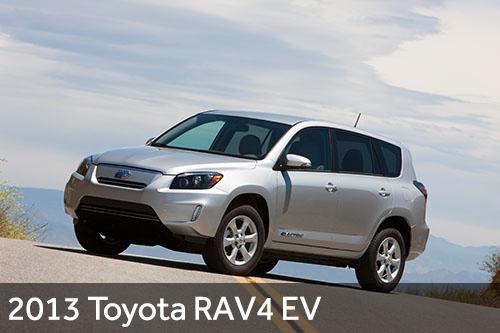 That honor goes to the
2013 Toyota RAV4
EV — a low-production electric version sold only in California at the moment — that earns the equivalent of 78 mpg for city driving, 74 mpg for highway and a combined city/highway rating of 76. Given that the RAV4 EV might not be available in your neighborhood, or be a good choice for your needs, the
Lexus RX 450h
hybrid has a combined city/highway rating of 30 mpg with front-wheel drive and 29 mpg with all-wheel drive. The similar, but less-luxurious,
Toyota Highlander Hybrid
comes in at 28 mpg with standard all-wheel drive.
Other crossover SUVs with higher EPA ratings are the Buick Encore (28 mpg), Mazda CX-5 (29 mpg), Subaru XV Crosstrek (28 mpg), and the Mini Countryman and Paceman (31 mpg with manual transmission, 27 mpg with automatic). The XV Crosstrek has standard all-wheel drive, but the other ratings are for front-wheel-drive models. The numbers will be lower on all-wheel-drive versions, and because these are just estimates, your mileage is sure to vary.
The Cars.com Vehicle Recommender, found here, can help you sort through the dozens of crossover SUVs to find the ones that offer the right combination of mileage, price, size and features.
Have a car question you'd like us to answer? Send us an email at tips@cars.com, or ask in the comments below.
Related

2013 Toyota RAV4 EV Research
Find the Right New Green Car/Hybrid

Find the Right New SUV

2013 Toyota RAV4 EV: First Look