Which Midsize SUV Is Safe, Reliable and Fuel-Efficient?
"Which midsize SUV is safe, reliable and fuel-efficient?"
Anonymous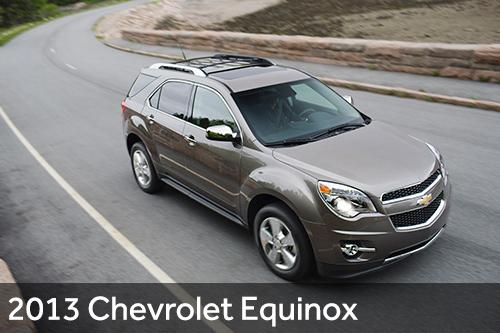 Several SUVs may fit that description, depending on what you consider fuel-efficient and what qualifies as midsize. Here are five suggestions:
Chevrolet Equinox
,
Honda Crosstour
and
CR-V
, and
Toyota Highlander
and
RAV4
.
All have been rated Top Safety Picks by the Insurance Institute for Highway Safety and at least some versions of those models have EPA highway mileage ratings of 25 mpg or more.
In addition, all have performed well in recent reliability measurements by J.D. Power and Associates. For example, the Equinox had the fewest problems among compact SUVs in the 2012 Vehicle Dependability Study and the RAV4 was second highest among all SUVs in the 2013 study.
Although you asked about midsize SUVs, we're including smaller models because of their higher fuel-economy ratings. Versions of the Equinox, CR-V and RAV4 top 30 mpg in EPA highway estimates. Among midsize SUVs, ratings of 30 mpg or more are rare, and the list shrinks with all-wheel drive.
Several other SUVs may meet all or most of your criteria, depending on how flexible you are about size. We suggest you check crash-test ratings on the Cars.com Research page, which is found at the Safety & Recalls tab, and tap the resources of the Cars.com Vehicle Recommender to find models that offer the fuel efficiency you desire, other features you may want and fit within your budget.
Have a car question you'd like us to answer? Send us an email at tips@cars.com.
Related

Find the Right New SUV
Lexus, Porsche Top 2013 J.D. Power Dependability Study

Vehicle Recommender