2013 Chrysler 300 SRT8: More Photos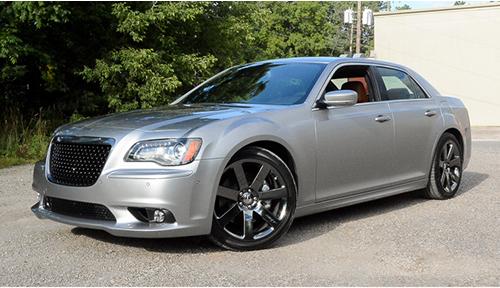 When you hear a term like "American anachronism" from a car reviewer, you know it's got to be something good. And as unapologetic muscle cars go, according to Cars.com's Aaron D. Bragman, the 2013 Chrysler 300 SRT8 is as American as apple pie. Heck, this full-size, rear-wheel-drive sedan's fuel will cost you a thousand bucks before you ever burn a drop due to the gas-guzzler tax that comes with its 14/23 mpg city/highway fuel-economy rating.
Rest assured: Such concerns will evaporate nearly as quickly as gas combusts for anyone seeking the sort of titillation peculiar to this nostalgic sweet spot of the automotive world. The SRT8's 6.4-liter Hemi V-8, with its 470 horsepower and 175-mph top speed, will see to that. The version Bragman tested starts at $50,445, including a $995 destination fee and that $1,000 gas-guzzler tax, but you can spend nearly $63,000 with options if so inclined.
Click here for the full review, and check out the gallery below. Cars.com photos by Aaron Bragman.
Related
$38,000 Full-Size Sedan Challenge: Overview

2013 Chrysler 300: Test Car Gallery
Is the 2013 Chrysler 300 a Real Luxury Car?