2014 Acura RLX: Family Checklist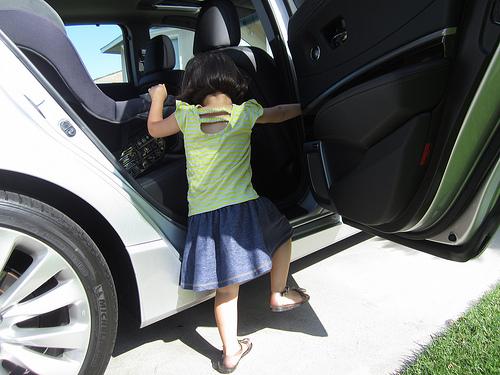 The all-new 2014 Acura RLX may be aimed more at the grandparent set, but it offers plenty of room for a small family and a great driving experience for parents. A look at its price tag cements the fact that this is for luxury shoppers only, and families looking for a large sedan should look elsewhere unless they're ready to spend more money for all the tech features in the RLX.
There's no denying the RLX is a nice car, and after you take it for a spin, you'll find it's great to drive. It's only after looking at the sticker price that confusion starts to set in: My test car cost $61,345 but had plastic and faux-wood trim inside.
It seemed like a strong competitor against the redesigned Toyota Avalon and Hyundai Azera. However, the RLX has higher aspirations of competing against the Mercedes-Benz E-Class and BMW's 5 Series.
Sticker shock aside, there was plenty to like about the RLX. The 310-horsepower, 3.5-liter V-6 engine is powerful but smooth. The RLX uses premium gas and gets an EPA-estimated 20/31 mpg city/highway; I averaged 20 mpg during my weeklong test drive.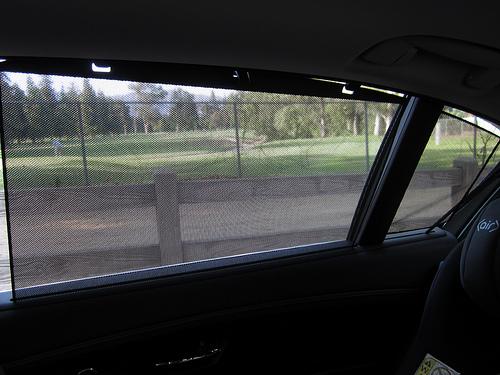 Some of this car's luxury features — namely the ventilated front seats, power rear sunshade and manual rear side sunshades — were dreamy. There's an arsenal of techie-type safety features on the car as well: a collision mitigation system that will brake on your behalf if necessary, lane departure warning alerts and even active "nudges" from the steering wheel if you aren't staying between the lines, thanks to the lane keeping assist system. Everything else in the RLX seemed average at best, and this is an above-average priced car.
Room inside the cabin looks somewhat spacious, but just as I experienced in one of the RLX's siblings, the Acura TSX, things are a little tighter inside than they initially appear. It is a larger sedan — it sits between midsize and full-size sedan dimensions — but it doesn't offer as much front legroom as the Azera, and that's where I find the most similarities to the E-Class and 5 Series. Sadly, the similarities stopped there. The RLX has 42.3 inches of front legroom and 38.8 inches of rear legroom. The Azera has an impressive 45.5 inches in front and 36.8 in the backseat. The E-Class comes in at 41.3 inches in front and 35.8 in the backseat, and the 5 Series has 41.4 in front and 36.1 in back.
Two child-safety seats fit easily in the RLX. Even though it's not big enough to hold three car seats across its backseat, the RLX can likely fit an older child (sans safety seat) between the two car seats. Rear-facing car seats also fit easily.
Trunk size is adequate but not awe-inspiring at 14.9 cubic feet of space. Only the 5 Series is smaller at 14.0 cubic feet; the Azera has a 16.3-cubic-foot trunk and the E-Class sedan comes in at 15.9. Typical grocery runs and single strollers will fare well in the RLX, but proceed with caution when it comes to a double stroller — you might want to test it before committing to an RLX if you haul a double stroller on a regular basis.
Overall, the RLX is nice, but at this price point, I want something closer to magical for my family and me.
Related
Research the 2014 Acura RLX
2014 Acura RLX: Test Car Photo Gallery
More Family News