2014 Ford Fusion: What's Changed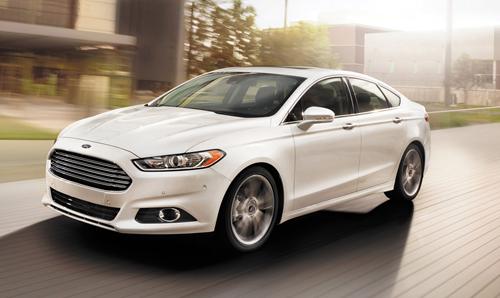 Most significant changes: Ford adds a new turbocharged 1.5-liter EcoBoost four-cylinder engine that is available with stop-start technology. Inflatable rear seat belts are available on all models.
Price change: The starting price for the base Fusion S is unchanged at $22,695 (including destination charge), the midlevel SE is up by $25 and the Titanium models are up by $300.
On sale: Since August
Which you should buy, 2013 or 2014? The 2013; changes on the 2014 models aren't significant enough to make them more desirable.
Ford hit a home run with the redesigned 2013 Fusion, which features class-defying styling, competent handling and a roomy, functional interior. Sales took off early, and Ford has had a hard time keeping up with demand.
A new turbocharged 1.5-liter EcoBoost four-cylinder is a new option for the SE model and is sold along the current 1.6-liter. The 1.5-liter and the standard six-speed automatic feature stop-start technology that shuts off the engine at red lights as a fuel economy feature. However, city and highway mileage are rated 1 mpg less for the 2014 1.5-liter compared to the 2013 1.6-liter that had stop-start as an option. For 2014 the 1.6-liter can only be equipped with a manual transmission. A 2.5-liter four-cylinder remains standard on the S and SE models, and the Titanium retains a standard turbocharged 2.0-liter four.
Among other changes, inflatable outboard rear seat belts are optional on all models. The Titanium also has a new Interior Appearance Package that includes premium Brick Red leather upholstery.
Sales started in August, and a little more than half the models in dealer inventories are 2014s. However, Fusions sell fast, so don't count on 2013 models collecting dust waiting for buyers. Ford recently began producing Fusions at a second plant, and the supply at dealers should increase over the next few months. In addition to giving consumers more to choose from, selling prices might come down a little.
Related
What's the Most Affordable Midsize Sedan?
Cars.com $26,000 Midsize Sedan Showdown
Research More Sedans