2015 Chevrolet Tahoe: More Photos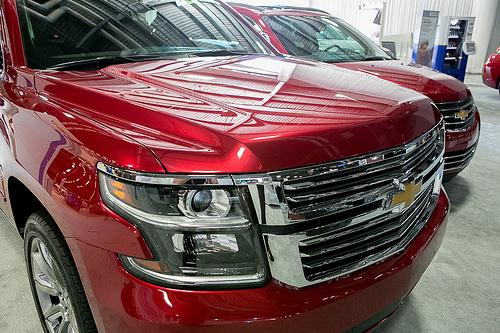 General Motors says that "nearly one of two full-size SUVs sold in Texas is a Texas-built Chevy." It's no wonder then that the automaker chose the 2013 State Fair of Texas to showcase its new Arlington-built Tahoe.
The Tahoe enters its fifth generation with sportier styling and a more upscale interior. Check out the gallery of the redesigned SUV below. Click to enlarge; Cars.com photos by Evan Sears.
Related
2015 Chevrolet Tahoe and Suburban: Photo Gallery
2015 Chevrolet Tahoe and Suburban: First Look
More Chevrolet News