August's Fastest- and Slowest-Selling Cars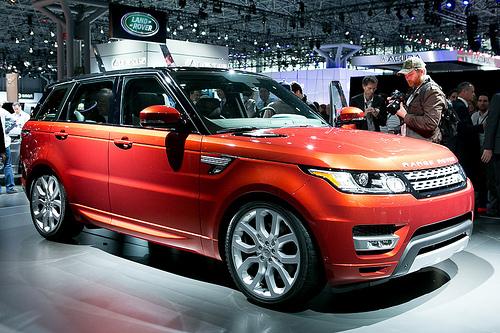 Land Rover's Range Rover Sport and flagship Range Rover are hot; the SUVs took just three and six days apiece, respectively, to sell. The Honda CR-V, Mercedes-Benz GL-Class and Jeep Wrangler spent little time at dealerships, too. In fact, 12 of August's 18 movers were SUVs or pickup trucks. That's a higher ratio than July, when nine of 17 movers were SUVs or pickups. It also smokes August 2012, when just five of the 16 movers were SUVs or pickups.
Top 10 Best-Selling Cars: August 2013
What gives? In a word, gas. Despite concerns of military action in Syria, fuel prices in August rode a slow decline, and shoppers headed for SUVs. Compare that to August 2012, when oil refinery issues and Hurricane Isaac drove a gallon of regular unleaded to an average of $3.75 nationally heading into Labor Day — 21 cents more expensive than August 2013's average.
Cars a year or more into their current generation — not new or redesigned — also topped the charts; just three of August's 18 movers were new or redesigned. That's what happens when the first 2014s hit showrooms. In August 2012, four of 16 cars were new or redesigned.
Cars in August averaged 62 days to turn. That's the same as July, and it's a bit slower than August 2012's 57-day pace.
Here are August's fastest- and slowest-selling cars:
Movers
Losers
Cars.com Picks
About the Lists
The Fastest- and Slowest-Selling Cars list reports the average number of days it takes to sell models from the day they arrive on the lot until the final paperwork is signed by a buyer. This is not a days-of-inventory list like you may find on other websites. We look at 2013 and a number of 2014s now, calling the fastest sellers Movers and the slowest ones Losers.
For Movers, we only list vehicles that pass a certain threshold of sales in order to weed out limited editions, ultra-high-performance cars and others that might skew the numbers or otherwise inaccurately portray popularity. To highlight all slow sellers, losers have no such threshold.
Our Picks highlight cars that take a significant time before they're sold and might be overlooked by shoppers. Dealers could be more motivated to sell these cars.
Related
July's Fastest- and Slowest-Selling Cars
Top 10 Best-Selling Cars: July 2013
More Automotive News