Top 10 Most Polarizing Cars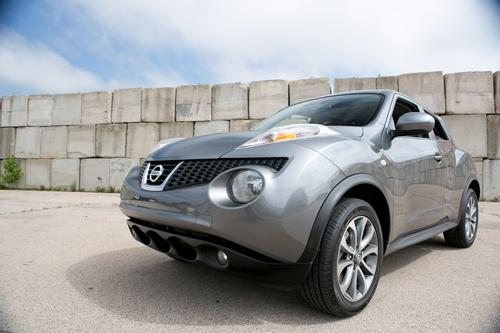 Maybe you love it, maybe you hate it, but almost certainly you're talking about it. Polarizing cars have that effect on people — but sometimes you just love what you love, even if seems like everyone thinks you're nuts for loving it. Sometimes that public pressure makes you love it more. There have been cars like this since the beginning of the auto industry, with the first automobiles themselves being polarizing machines. Some people thought the horseless carriage was amazing, and some thought it was blasphemy, but it certainly got attention.
We polled the editors of Cars.com to decide the most polarizing cars of recent memory and tabulated the results. What's the most polarizing car?
1. Nissan Juke, 2011-Present
Like so many polarizing cars, the Nissan Juke (pictured above) is best experienced from the driver's seat. Its turbo version is a hoot to drive, but let's face it — the thing looks like an angry Pokemon. A new NISMO sport version is even more fun to flog and even more bizarre to look at. Very French-looking from some angles, very Japanese from others, it is definitely distinctive but nobody would call it pretty. The Europeans love it, however — Nissan sells nearly three times as many Jukes in Europe as it does in the U.S.
2. Entire Hummer Lineup, 1998-2009
Sport utility vehicles were all the rage at the start of the century, and GM jumped on the bandwagon big-time with the military-derived Hummer brand. Hoping to duplicate Jeep's international magic, a range of big, fuel-gobbling four-wheel-drive trucks were created, much to delight of off-road enthusiasts and to the horror of environmentalists or anyone who ever tried to see around one in traffic. At 6,400 pounds, the H2 model was so heavy that it was classified as a commercial truck and was not required to publish fuel economy numbers (independent testing revealed its city gas mileage to be roughly 9-10 mpg). Frequently held up as the prime example of what was wrong with the American auto industry, Hummers were the height of outrageous, in-your-face trucks — and delivered some serious profits for GM.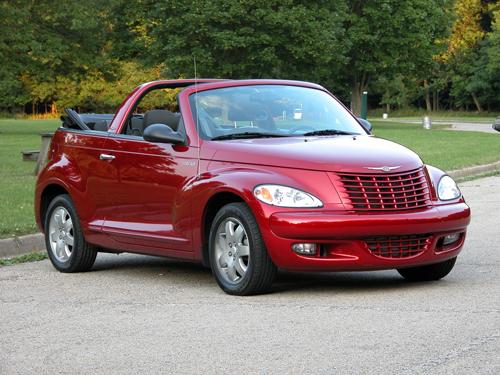 3. Chrysler PT Cruiser, 2001-2010
Originally introduced as the Plymouth Pronto Cruizer concept car, the retro-styled Chrysler PT Cruiser was immediately controversial — some loved its throwback looks, reminiscent of fat-fendered cars of the 1930s and 1940s, while others simply found it to be ugly. That style carried over into the interior, which featured a retro-styled dashboard (in unfortunate-quality plastics) and a ball-type shift knob. Buyers loved its spacious and versatile interior, and the turbocharged GT trim was actually a surprisingly quick little runabout. It was polarizing, but popular — it won North American Car of the Year in 2001, got a spot on Car and Driver's 10 Best List and sold more than 1 million units during its lifetime.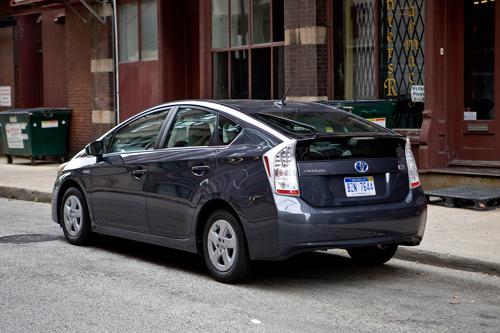 4. Toyota Prius, 1997-Present
The original 1997 Prius was an odd-looking duck, but subsequent models have looked even more unusual. Its style is the result of the need to have a super-slippery body — the easier it glides through the air, the less aerodynamic drag brings down its fuel economy. But the Prius' polarizing properties stem as much from its social statement as its styling, with ownership bringing an environmental cachet with it that some find righteous and others find intolerably smug. Toyota sells a quarter million of the compact hybrids a year in the U.S. alone, so plenty of people must find them suitable.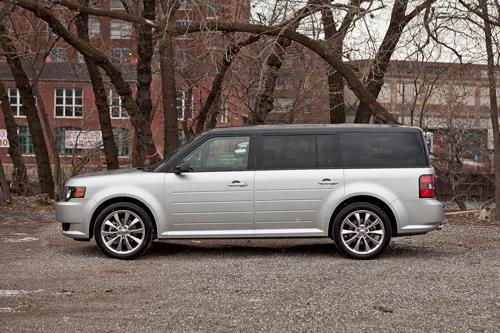 5. Ford Flex, 2009-Present
Ford's three-row crossover strategy now has two trucks for you to consider: the fairly conventional-looking new Explorer or the distinctively wagonlike Flex. In the beginning, the Flex was going to put the Explorer out to pasture with its radical design, more spacious interior and ease of entry at a time when gas prices and the economy were threatening the traditional SUV segment. That plan did not work, and Ford quickly developed an all-new, SUV-like and strong-selling Explorer. Some love the Flex's slab-sided chunkiness, hot-rod EcoBoost motor and the optional contrasting roof color, likening it to a pumped-up Mini Cooper. Most find it to be a bizarre retro design reminiscent of old woody wagons of the 1940s and 1950s. It is big in one key style-conscious market: California.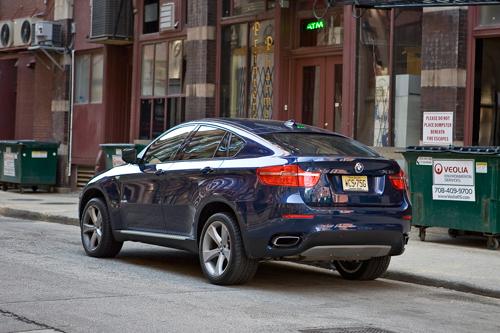 6. BMW X6, 2009-Present
"What the heck is it?" everyone asked. Built on an SUV (excuse me, "SAV," or sports activity vehicle, in BMW-speak) platform, the BMW X6 comes complete with all-wheel drive, massive wheels and ridiculously powerful engines — but features none of the cargo space or even the headroom of an SUV — for more money than a comparable BMW X5. BMW actually calls it a "sports activity coupe," whatever that means. It continues the trend of BMW somewhat successfully producing all manner of niche vehicles from high-volume platforms in order to boost market share. For a little development cost, BMW gets to run more X5-platform vehicles down the line and gets a few buyers interested in something funky and different.
7. Jeep Cherokee, Coming 2014
We got a first look at this new midsize Jeep SUV nearly four months before it officially broke cover at the 2013 New York International Auto Show, but were sworn to secrecy until its debut. Do you know how hard it was to not tell anyone just how crazy it looked? Our office is still divided on whether the new 2014 Cherokee will pass or fail due to its looks, but we can certainly agree that it's distinctive. It may just be the most polarizing brand-new vehicle to come along since our top vote getter, the Juke, first debuted.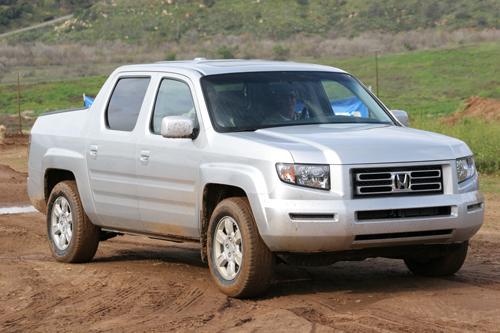 8. Honda Ridgeline, 2006-2014
The Ridgeline is actually a fairly good idea — take a car-based crossover, butch it up with a moderately useful pickup-truck-style bed and sell something for people who like both the convenience of a pickup and the comfort of a car. It features a nifty trunk and a dual-action tailgate that can be either lowered like a pickup or swung to the side like an old Buick Roadmaster station wagon. The Ridgeline has been controversial due to its rather unconventional looks — the downward sloping lines of the body-integrated bed are awkward, and the chunky overall shape isn't to everyone's liking. Having front-biased all-wheel drive and lack of a V-8 engine doesn't help it much among possible pickup buyers either.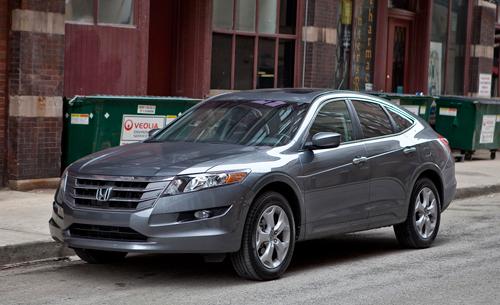 9. Honda Crosstour, 2010-Present
Definitely not Honda's best styling effort, originally it was branded as the Accord Crosstour and lumped in with monthly sales reports with the sedan (pretty sneaky, Honda). It's since been rechristened as just plain Crosstour, but the name change hasn't helped its looks at all. Considered a crossover, it's a tall hatchback-style Accord wagon without the useful space of an actual station wagon and considerably less room than a Honda Pilot. Offering all-wheel drive on any version of the best-selling Accord should have been a slam-dunk. There are some folks who like the way it looks, but not many — sales have been modest, selling just 20,000-30,000 a year since its introduction.
10. BMW 7 Series, 2002-2008
One of the most polarizing luxury cars ever produced, the 2002 BMW 7 Series was a radical departure from BMW's previously conservative styling. The company's American chief designer, Chris Bangle, is often pointed to as the culprit for the ungainly lines and high trunk lid (which became commonly referred to as the "Bangle butt"), but the final vehicle is actually thought to be considerably less wild than the initial sketches intended it to be. Still, it put a lot of people off buying the new 7 Series, and subsequent generations toned down the styling considerably.
Related
Top 10 Ugly Cars
Top 10 Underappreciated Cars and Trucks
More Top 10s