When Will the 2014 Jeep Cherokee Arrive at Dealerships?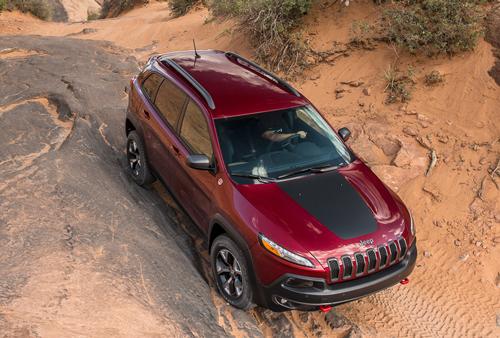 Since Jeep posted the first photos of the radically styled 2014 Cherokee in February, anticipation about the Liberty replacement has been building. The Detroit News is reporting that customers will have to wait a little longer to get their hands on the new SUV.
Chrysler has idled about 500 workers at the Toledo Assembly Complex to do more testing of the Cherokee, according to the Detroit News. The workers cite problems with the SUV's nine-speed automatic transmission.
Chrysler representative Todd Goyer said it's a matter of refining the vehicle's powertrain calibration. "This is the world's first application of a highly technical nine-speed transmission; on top of that, it is being mated to two new engines and three complex 4x4 systems. We will introduce the vehicle to consumers as soon as that process is complete. Our senior management has stated many times that we will only introduce a vehicle to consumers when we are completely satisfied," Goyer told us.
Spokeswoman Jodi Tinson said dealership-bound vehicles have been built but would not provide an updated shipping date.
"We have been producing vehicles since the end of June and have now built the critical number of vehicles we need to stock dealerships once containment is released. We will temporarily idle the second shift (at Toledo North) so as not to put additional strain on our logistics partners to get these vehicles into the hands of customers as quickly and efficiently as possible upon release," Tinson said in a statement.
This latest bout of on-sale-date confusion follows a long line of delays. In May, Chrysler said the Cherokee would arrive at dealerships in June. Later in the summer, CEO Sergio Marchionne said the automaker was delaying its launch to September to tweak the transmission.
With September winding down, it's unlikely that Jeep will make good on that promise, which is too bad. In his review, Cars.com reviewer David Thomas said the well-rounded new model will be a tough crossover to pass over. Click here for his review.
Editor's note: This post was updated on Sept. 24 to include new information from Chrysler regarding the transmission.
Related
Chrysler delays launch of Cherokee; workers cite transmission issues (The Detroit News)
Chrysler Says Jeep Cherokee Launch on Track
Chrysler Delays 2014 Jeep Cherokee One Month