2014 Kia Cadenza: Family Checklist
As a responsible adult, wife and mother, I appreciate that a dollar seems to go further in Kia's cars. Many of its smaller cars are loaded with features that aren't normally found in their competitors. Kia's strategy worked well for me until the all-new 2014 Kia Cadenza arrived in my driveway.
The 2014 Kia Cadenza is a sleek, full-size sedan that offers families plenty of room. While it has a lot of features — both standard and optional — it falls short with its offerings.
Case in point: A ventilated driver's seat in the 2014 Kia Forte was surprising, but in the Cadenza, it's expected. I also expected to find a ventilated front passenger seat in the Cadenza, too, but it wasn't offered.
The full-size sedan's 293-horsepower, 3.3-liter V-6 has plenty of power, but driving the Cadenza is slightly boring. Thrill seekers on the road don't necessarily look to full-size sedans, but others in the segment certainly provide a little more excitement than the Cadenza behind the wheel. The Cadenza's fuel-economy estimates of 19/28 mpg city/highway are what you'd expect for a larger car, but with my week of city and highway driving, my 17 mpg average fell short of the EPA's 22 mpg combined estimate.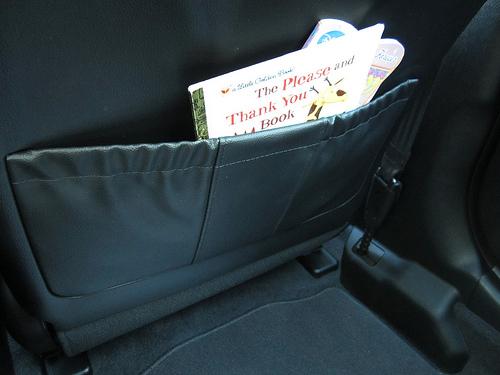 However, it can't be said that an average family of four won't find the Cadenza appealing. This full-sized sedan has a large backseat, an even larger trunk and the largest seatback pockets I've ever seen in a sedan (yep, even that's huge when it comes to book-toting, storage-hogging backseat occupants like my toddler).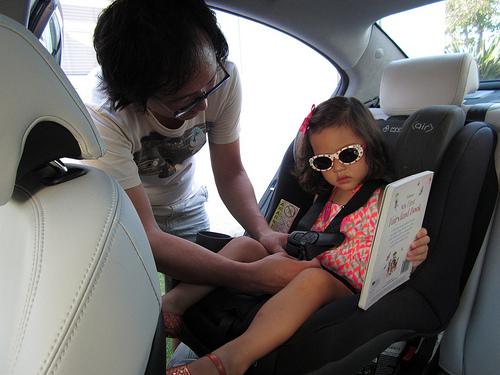 It's easy to get in and out of this sedan, and there's lots of room in the backseat — even with child-safety seats installed. There are two sets of lower Latch anchors, but they're difficult to use because seat belt buckles block the access. The Cadenza provides enough clearance to keep parents from bumping their heads when strapping kids into child-safety seats. If there is one thing the Cadenza is, it's definitely comfortable — for everyone.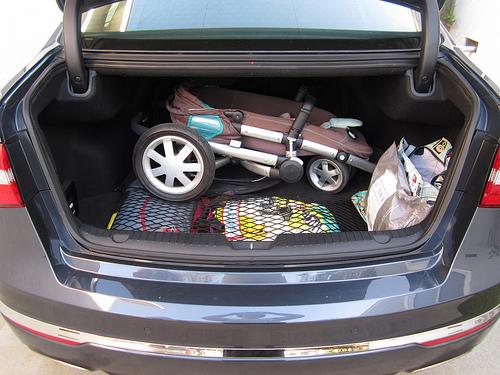 The Cadenza has a 15.9-cubic-foot trunk, which is smaller than its competitors. The Hyundai Azera and Chrysler 300 both have 16.3 cubic feet of trunk space, and the Toyota Avalon has 16.0. Compare them here. Although the Cadenza's trunk is slightly smaller, my single stroller fit into it easily, thanks to a niche in the rear cargo area. I had loads of room in front of the stroller for a grocery run or more baby gear. I also liked the optional cargo net that kept all my stuff tidy and in place.
Any ride in the Cadenza is pleasant enough, but its lackluster driving experience and missing features left me wanting more from Kia.
Related
2014 Kia Cadenza Expert Review
2014 Kia Cadenza Video
More Family News