Dodge 'Stays Classy' With 2014 Durango Campaign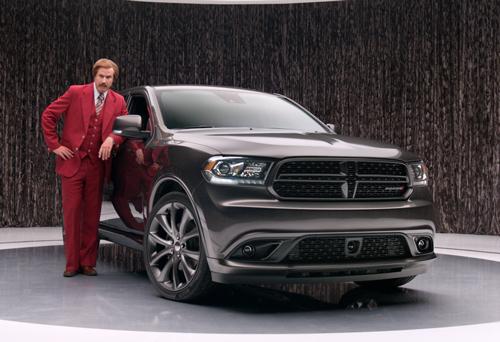 Dodge's three-row crossover is updated for 2014, but the automaker is taking a much more retro tack with the Durango's ad campaign. In conjunction with the release of "Anchorman 2: The Legend Continues," pitchman Ron Burgundy returns to the screen as the new face of the Durango, touting the crossover's "standard glove box" and horsepower that's "360 times better than a horse."
The Durango goes on sale later this month, and the movie, starring Will Ferrell, debuts on Dec. 20. Check out www.BurgundyDodge.com for the commercials and more antics.
Related
Research the 2014 Dodge Durango
More Pop Culture News
Kia's Hamsters Hit the Gym With Lady Gaga