Watch the 'New Car Preview' on PBS and Velocity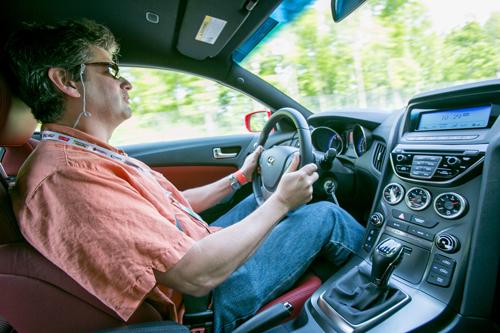 Coming to a TV near you: the "2014 New Car Preview," a joint effort from Cars.com and "MotorWeek."
The "New Car Preview" is a comprehensive look at the new and redesigned 2014 cars, pickup trucks and SUVs — plus a peek at what's coming in 2015 and beyond. Packed with candid impressions from the editors of Cars.com and PBS television's "MotorWeek," the fast-paced hour highlights the red-hot seventh-generation Chevrolet Corvette. You'll also get our take on the Jeep Cherokee, Chevrolet Impala, Jaguar F-Type, Mercedes-Benz CLA, Acura RLX, Porsche Macan, Cadillac CTS and many more — plus the latest in crash tests and how women have come to dominate car buying.
The "Preview" is airing now on PBS stations around the country, but because they are independently programmed, you'll have to check your local listings. Starting next month, you can also watch it on the Velocity cable channel. Below are the air dates in Eastern time.
Nov. 12:
8 p.m., 11 p.m.
Nov. 13: 2 a.m., 4 p.m.
Nov. 15: 2 p.m.
Nov. 16: 10 p.m.
Nov. 17: 1 a.m., 4 a.m., 12 p.m.
Nov. 29: 8 a.m.
Watch the show and let us know what you think.