Recall Alert: 2009-2012 Hyundai Genesis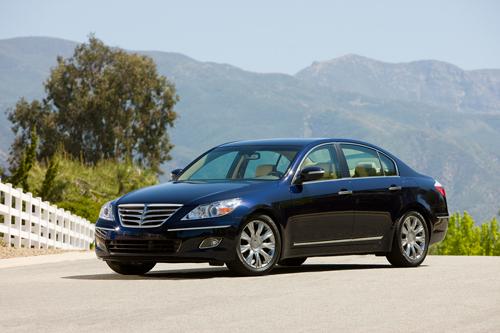 Vehicles Affected: Approximately 27,500 model-year 2009-12 Genesis sedans are being recalled. The affected cars were manufactured from April 1, 2008, through March 16, 2012. "Hyundai previously initiated a service campaign in March of 2013 to replace the brake fluid in the subject vehicle population," the automaker said in a statement.
The Problem: The cars are being recalled to address potential durability issues with the brake system's Hydraulic Electronic Control Unit, Hyundai said. The previous service campaign fixed approximately 60 percent of the affected vehicles; the recall should address the remaining sedans.
The National Highway Traffic Safety Administration "has received 23 complaints alleging incidents of increased brake pedal travel and reduced brake effectiveness in model year 2009 Hyundai Genesis vehicles, including one crash," it said in a report.
The Fix: Dealers will inspect the brake system and change the brake fluid for free.
What Owners Should Do: Hyundai will notify affected owners through the mail beginning in November. "Hyundai is taking care of all customers, assuring that anyone driving an affected vehicle can have it picked up and that a loaner will be provided for the owner," said Miles Johnson, Hyundai spokesman. Owners can call Hyundai at 800-633-5151 for more information.