Review Family Road Rules During Teen Driver Safety Week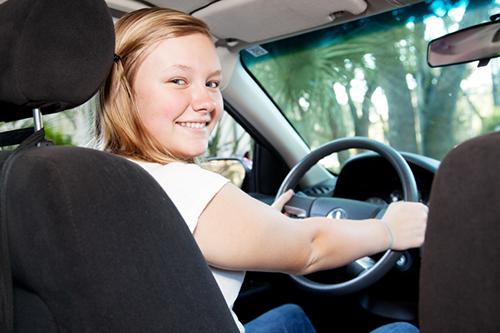 If you have a teen, your child has moved from child-safety seats to the backseat to, gulp, the driver's seat. While your teen driver might know the rules of the road better than you do, your job as parents isn't over just because they got their driver's license. More than 4,000 teen drivers (ages 15-20) were involved in fatal car crashes in 2011, according to the National Highway Traffic Safety Administration. Of those crashes, 1,900 teen drivers died and 180,000 were injured while driving.
It's National Teen Driver Safety Week, which runs through Saturday. It's an opportunity to remind your teen driver of your safe-driving expectations and to become familiar with all the tools that can help keep your child safe while driving.
Related
Teens: Slow Down, Stay Alive
Tips for Teaching Your Teen To Drive
More Family News