2013 Chrysler 300: Family Review Checklist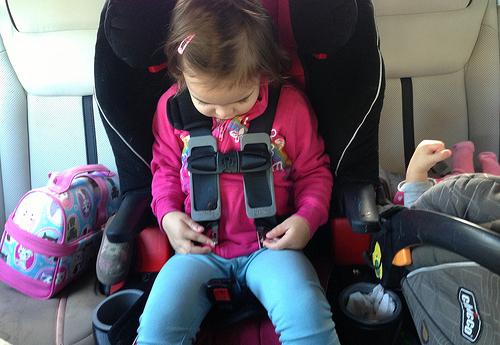 It's the automotive holy grail for parents: A non-minivan that fits three child-safety seats across the backseat, and the 2013 Chrysler 300 does just that. This unicorn of a sedan also is cool-looking and fun to drive.
My test 300 base model with rear-wheel drive had a capable 3.6-liter V-6 engine that produces 292 horsepower. We took the mighty sedan up to the mountains for the day, and even with a filled-to-the-brim car, it handled the uphill ride effortlessly. The Chrysler 300 gets an EPA estimated 19/31/23 mpg city/highway/combined. I averaged 22.2 mpg during my weeklong test drive in the 300.
The Chrysler 300S, a higher trim level than my test car, finished in second place behind the winning 2014 Chevrolet Impala in this year's $38,000 Full-Size Sedan Challenge.
I loved the 300's stylish interior with dual-zone air conditioning, a tilt/telescoping steering wheel, heated leather front seats and an 8.4-inch touch-screen Uconnect multimedia system. My test car had the Motown Power and Sound package ($1,695) with a Beats Audio 10-speaker system. This was lost on me since I'm usually listening to my preschooler go on and on, instead of enjoying my Spotify playlist. However, the men in my family were drooling over the sound system.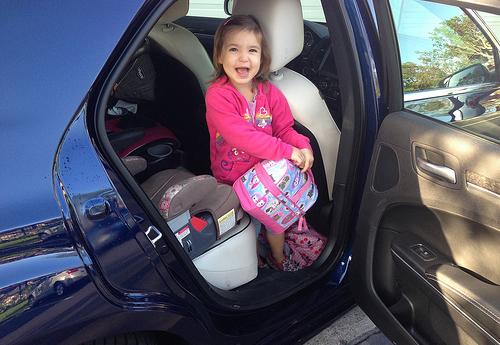 While I did miss my minivan's power-sliding doors, the 300's doors weren't difficult for my 5-year-old to open on her own. However, my 3-year-old still needed assistance. The 300's step-in height was on par with other sedans, making it easy for my little ones to hop in on their own.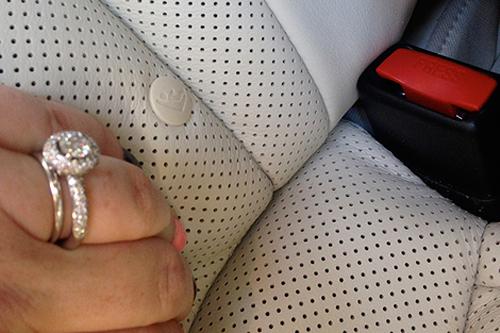 I was skeptical that the 300 would fit three car seats across its backseat. While there were three sets of lower Latch anchors, they were a pain to use. It took me 45 minutes and a mouth like a sailor to install my three car seats using the anchors. The 300's seat cushions were so firm and the Latch anchors were buried so deeply between the seat cushions that my hands were raw and shaking by the time I was done.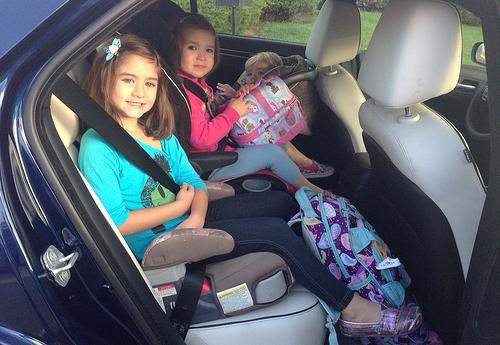 My rear-facing infant seat fit easily in the spacious rear seats, and it didn't eat into the front row's legroom. My 3-year-old's forward-facing combination seat is on the wider side, leaving a less-than-desirable amount of space left over for my 5-year-old's booster seat. To buckle her up, I had to scoot her booster seat over to access the seat belt buckle. It's not ideal and I wouldn't sign up to do it long term. In Cars.com's Car Seat Check of the 300, this wasn't an issue, but they use different car seats than I do. In the end, it really depends on which car seats you use.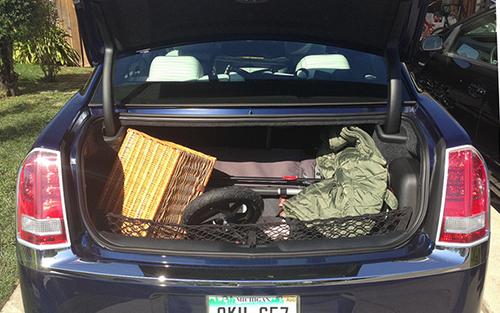 For our trip to the mountains, my family used every inch of the 300's 16.3-cubic-foot trunk. I managed to shove our double jogging stroller, a large picnic basket (we're so fancy, I know) as well as some picnic blankets and jackets into the trunk. However, we did have to remove the stroller's wheels to get it through the trunk's opening.
The 2013 Chrysler 300 was a fun departure from the usual crossovers and minivans. If you're looking for a fun, stylish ride and are willing to be flexible with your car-seat choices, this may be the ride for you.
Related
2013 Chrysler 300 Expert Review
$38,000 Full-Size Sedan Challenge: Overview
More Family News