2013 Jaguar XJL: Family Review Checklist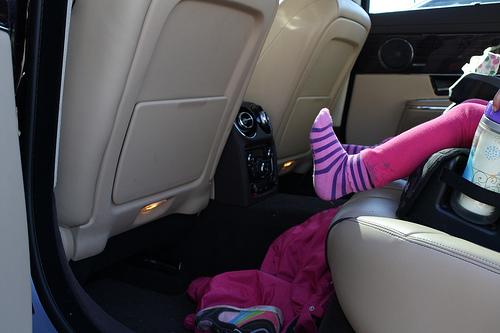 When you have children, you need a car with lots of interior space that you can fill quickly and easily with kids and stuff. The 2013 Jaguar XJL, the long wheelbase version of the XJ, has this sought-after wealth of space, but it's not a great family car.
The XJL's 5 additional inches of rear legroom encourages lounging and luxuriating, which in my experience are things most appreciated by adults. You can stuff your children and their things into this sedan, but don't expect them to grasp its true beauty.
The XJL shined brightest when my husband and I took another couple on a drive. They were smitten with the whole backseat experience: an expansive 44.1 inches of rear legroom — comfortable even for the husband who's more than 6 feet tall — heated seats and a panoramic moonroof. They happily lounged and luxuriated while I chauffeured.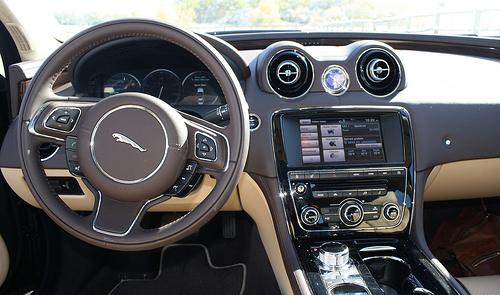 The chauffeuring inspires happiness, too. The XJL Portfolio with all-wheel drive that I tested featured the all-new supercharged 3.0-liter V-6 engine that produces 340 horsepower. It wasn't as thrilling as the available supercharged 5.0-liter V-8 engine is, but fuel economy is better at 16/24 mpg city/highway; it's commanding enough to pass others easily on the highway, and the ride is wondrously smooth. The only hesitation I have about this engine derives from its own hesitation because of the new fuel-saving stop-start technology. It's great in theory, but awkward in practice as the car's demeanor changes from ready to resistant whenever the car is idling at a stop.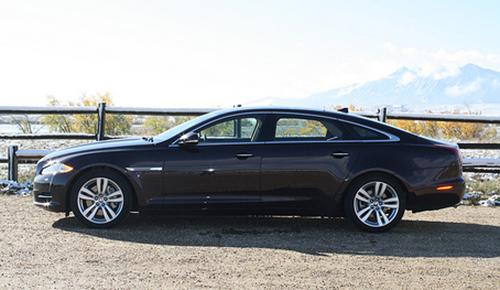 The XJL is long and lean on the outside, but this sacrifices front headroom on the inside. The rear seats are lower, so headroom isn't a problem. However, it ensures that tiny 3-year-olds can't see out the rear windows, which causes great consternation. My kids also were frustrated that they couldn't open the XJL's heavy doors. On the upside, this luxury sedan was low to the ground so my kids got in and out easily.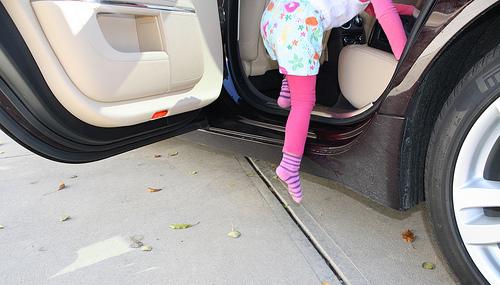 The generous backseat that our adult friends appreciated wasn't conducive to in-car parenting. In particular, the abundance of rear legroom meant that my kids were so far away that I had trouble reaching them from the driver's seat. This task is inevitably required of me a dozen times each car ride.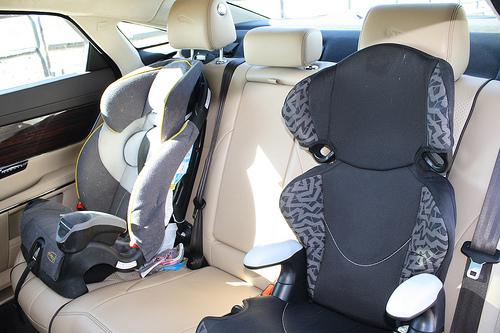 Although this is a five-passenger sedan, I was only able to fit two child-safety seats across the backseat. In the outboard seats, there are two sets of lower Latch anchors, which proved difficult to access. The good news is rear-facing car seats will fit easily in this large backseat.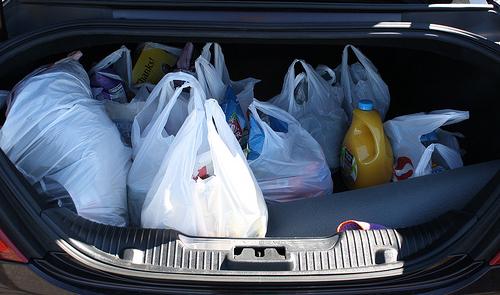 When it comes to storage, the XJL offers small cubbies that are better suited to stashing jewels and folded Benjamins than snacks and baby wipes. The trunk has 15.2 cubic feet of space and can handle groceries galore along with a yoga mat and the kids' backpacks. Just don't expect the rear seats to fold flat for more storage, because they don't.
Although the XJL can work for a family, it isn't a car designed with family in mind. Instead, it's a car designed for adults. Attractive, quiet, luxurious and comfortable, it showers adults with the attention we all deserve, and that's definitely worth some coin.
Related
Research the 2013 Jaguar XJ
2013 Jaguar XJ Expert Review
More Family News