2013 Los Angeles Auto Show: Day Two Recap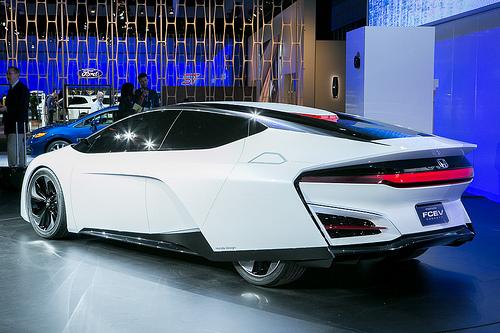 Thursday at the 2013 Los Angeles Auto Show we got a close look at the absolutely stunning Mercedes-Benz AMG Vision Gran Turismo Concept, the Lincoln MKC and Hyundai's refreshed 2014 Elantra, while Cadillac brought the bling back to California with its 2015 Escalade.
Other hits included a redesigned Honda Civic coupe that packs more technology and style, along with a new, large, rear-wheel-drive flagship from Kia, the 2015 K900.
Make sure to follow all of our 2013 L.A. Auto Show coverage here on KickingTires and check in with our team of editors as they provide live updates from the show floor on Twitter and Instagram.
Catch all of our coverage from Day One of the auto show here.
Learn more about the models you may have missed today below:
View our videos of today's debuts:
Make sure to check out the following photo galleries; Cars.com photos by Evan Sears: