2014 Chevrolet Silverado a Good Fit for Older Kids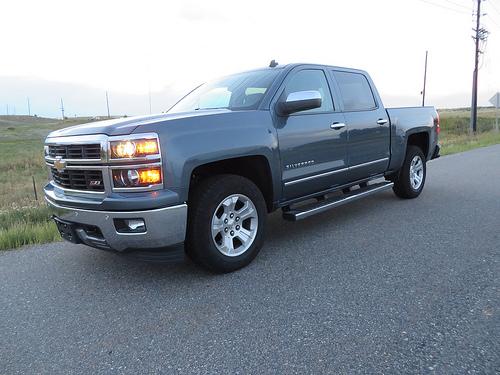 The 2014 Chevrolet Silverado has quickly become my 9- and 11-year-olds' favorite test vehicle. While I wasn't exactly shocked that they loved the redesigned Silverado — they practically beg for me to test-drive pickup trucks — I was impressed with the clarity they expressed in why they loved it so.
My test truck, a 2014 Silverado LTZ 4x4 crew cab with the Z71 Off-Road Package, impressed me with its spacious interior that allowed my growing children to stretch out without touching each other.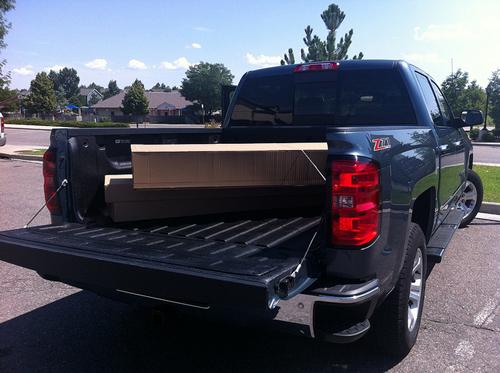 My kids loved climbing into this full-size pickup truck and made it an adventure every time they did it. My son, age 11, pointed out the 2014 Silverado's new cool toe-holds — CornerStep in Chevy-ese — in the rear bumper, and both he and his younger sister used them to climb into the trunk bed. They basically used it as a mobile jungle gym.
Of course, the Silverado has running boards, but why would an older kid use them when there are rear tires to climb on to get in the cab? Clearly, my kids are self-sufficient when it comes to climbing in, but parents of younger kids will have to provide assistance even with the running boards.
Once they climbed into the cabin, my kids found there was enough elbow room for an orangutan and enough legroom for a giraffe. The 2014 Silverado crew cab has 40.9 inches of rear legroom while the 2013 crew-cab model had 38.7 inches. With its redesign, both the crew and double cabs grew in rear legroom and rear foot room. Also, Chevy reworked the crew and double cabs to have larger rear doors and wider rear-door openings. My kids are out of child-safety seats, but the rear seat's bottom cushion is flat and the two sets of lower Latch anchors are easy to access, should you need them.
Of course, it's not all about the kids. I had plenty of legroom in the driver's seat. The 2014 Silverado's front legroom increased 4 inches to a whopping 45.3 inches. Talk about stretching out.
My test truck's 5.3-liter Ecotec V-8 engine had plenty of power, but its Active Fuel Management system adjusted the number of valves in use to fit the driving I was doing. The engine would drop down to four valves for mellow driving and activate the remaining four when I really pushed it.
One of the great things about pickup trucks is that they can be equipped to handle the work of a general contractor. Oddly, general contractors and moms seem to have many of the same needs in a vehicle. I went to Ikea for bookcases and shelves, and the Silverado handled it like a champ. On family duty, the Silverado's bed handled my son's giant hockey bags with ease, as well as my daughter's lacrosse bags. I added camping chairs and a cooler of post-game drinks and snacks to the mix, too. I'll admit to worrying about stuff flying out of the bed, so I used the standard lower cargo tie-downs to assuage my panic. I loved having all that stuff out of the passenger area.
The redesigned Silverado was a hit with me and my older kids, thanks to the roomy cabin, robust hauling abilities and its jungle-gym tendencies.
Related
Research the 2014 Chevrolet Silverado
2014 Chevrolet Silverado: Real-World Mileage
More Family News