2015 Chevrolet Colorado Photo Gallery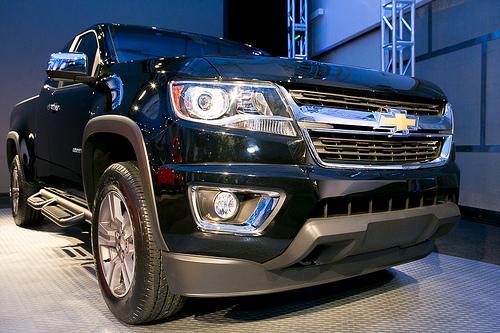 Pickup truck buyers who aren't interested in full-size trucks need more choices and Chevrolet's new Colorado should prove to be a compelling option, says PickupTrucks.com editor Mark Williams. The new-for-2015 truck is a combination of GM's best designs and solutions from the 2014 Silverado 1500 and the heavier-duty new global Holden Colorado, Williams says.
GM will unveil the all-new 2015 Chevrolet Colorado this week at the 2013 Los Angeles Auto Show. For the rest of Williams' in-depth report on the new Colorado, go to PickupTrucks.com. For more photos, check out the gallery below and click on any image for a larger version; all photos by Cars.com photographer Evan Sears.
Related
Research the Chevrolet Colorado
More L.A. Auto Show News
More PickupTrucks.com News