2015 Kia K900 Photo Gallery (22 Photos)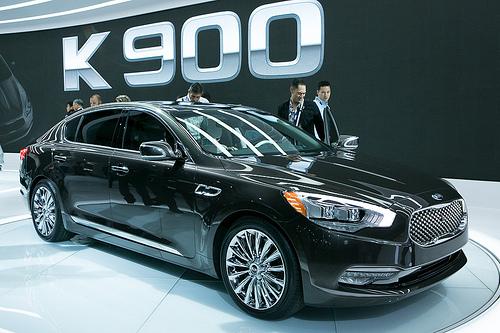 Kia's Cadenza full-size sedan is an upscale step for the budget brand, but the K900 takes things much farther. The rear-wheel-drive luxury K900 sedan is new for 2015, and we got a closer look after its debut at the 2013 Los Angeles Auto Show.
More 2013 Los Angeles Auto Show Coverage
The V-8 powered sedan — Kia's first — wears a LED head- and taillights, Kia's signature grille and plenty of chrome trim. Click here for more information, and check out the gallery below; Cars.com photos by Evan Sears.