2015 Nissan GT-R: First Look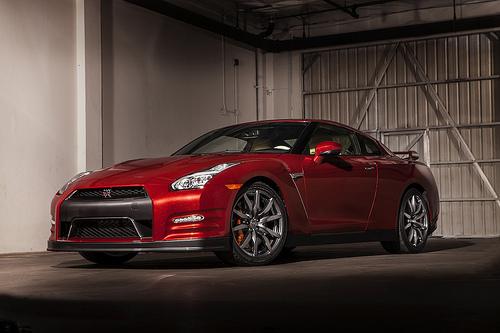 Competes with: Chevrolet Corvette, Porsche 911, BMW M6
Looks like: The GT-R gets updated head and taillights
Drivetrain: The twin-turbo 545-horsepower 3.8-liter V-6 carries over
Hits dealerships: Early December in Japan; other markets to follow
Not all the news is coming from Los Angeles this week; Nissan revealed the 2015 version of its sports car ahead of its debut at the Tokyo Motor Show. The refreshed GT-R gets a revised rear end, redesigned head and taillights, and new interior trim.
Outside, it'll be tough to tell the old one from the new model. The biggest change is to the headlights and taillights, which use more LEDs for a more dynamic look. The front headlights also feature a new adaptive lighting system; Nissan says it automatically adapts the angle of the light beam to the speed of the car and can project the beam farther.
Most of the revisions are under the skin, although the twin-turbo 545-horsepower 3.8-liter V-6 returns. Nissan says the GT-R's suspension has been tuned for better stability and grip, and that braking calibrations have also been retuned for a more firm, linear feel. The steering has also been tweaked to reduce effort at low speeds, Nissan says.
Ride quality has never been a GT-R strong point, but Nissan claims it has worked on that as well, and that the 2015 model offers a smoother, more refined ride. The automaker also claims that vibrations have been dampened and noise levels muted.
The 2015 Nissan GT-R goes on sale in Japan on Dec. 2; worldwide markets will follow. Prices have not yet been announced, but the 2014 version starts at $100,590, including a $1,000 destination fee. Check out the photos below and click here for a gallery of the 2015 GT-R NISMO.
Related
Research the Nissan GT-R
More Nissan News
More Auto Show News