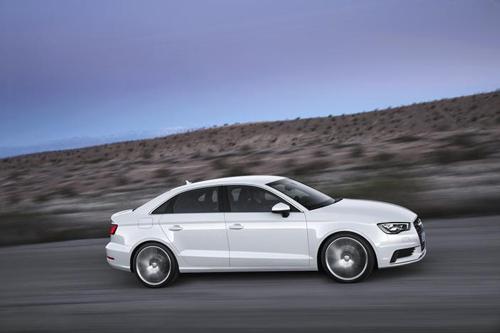 At Tuesday's Connected Car Expo during the 2013 Los Angeles Auto Show, Audi said it will offer 4G LTE in the 2015 A3 sedan. The automaker, which already offers 3G connectivity across much of its lineup through Audi Connect, said the new service will be seven times faster and allow for up to eight mobile devices to be connected through an onboard WiFi hotspot. It should enable smoother Google Earth and Google Street View images; it will also facilitate audible news, Facebook and Twitter alerts, and provide access to more than 7,000 stations of Internet radio.
More 2013 Los Angeles Auto Show News
You won't necessarily have to pay for a separate subscription, though. The automaker said it will offer shared data plans between your smartphone and the car — much like a cellphone family plan — to mitigate the cost, Audi officials told us at today's unveiling.
Monthly costs are still pending, as is an announcement on the 4G service provider. T-Mobile manages today's 3G connectivity. The 2015 A3 goes on sale in spring 2014, and Audi says it will be the first car in the world to offer "that kind of connectivity." It plans to roll out 4G LTE connectivity in other cars thereafter.
Related
More Coverage of the 2013 L.A. Auto Show
More Audi News
More Automotive News