Fisker Files Bankruptcy; Taxpayers Lose $139 Million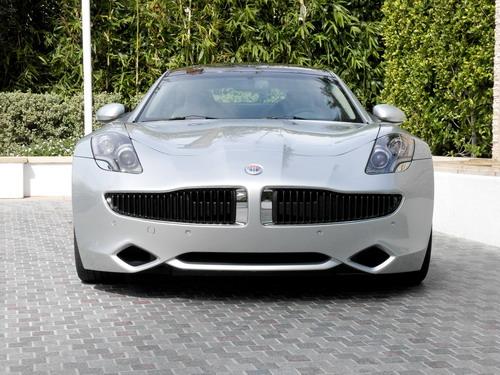 Fisker Automotive's travails hit its direst — and possibly final — note Friday when the troubled plug-in startup filed for Chapter 11 bankruptcy protection. Investment group Hybrid Technology LLC purchased what remains of the automaker's loan from the U.S. Department of Energy for $25 million. That means taxpayers will lose $139 million of the $192 million originally loaned to the Anaheim, Calif.-based automaker, the Detroit News reports.
Hybrid Technology hopes the purchase can lead to future production of the Karma and other plug-in vehicles, according to the Detroit News. Fisker restructuring chief Marc Beilinson said in a press release that the automaker "will remain a guiding force in the evolution of the automotive industry under Hybrid's leadership."
We'll believe it when we see it. Fisker, which once built the $100,000-plus Karma plug-in sedan, spent much of 2013 at bankruptcy's doorstep. After securing $529 million in low-interest federal loans in 2010 — part of Congress' controversial Advanced Technology Vehicles Manufacturing loan program — the DOE capped the loans at $192 million when Karma production fell short of specified terms.
Fisker bled more than $500 million in 2010 and much of 2011. It
shut down Karma production
in July 2012. Founding partner Henrik Fisker
quit in March 2013
, and the automaker
laid off most of its employees
the following month. Weeks later, the Energy Department
seized $21 million
in a collateral account after the automaker missed its loan payment. In May, former GM product czar Bob Lutz teamed with Chinese parts maker Wanxiang Group to
offer up just $20 million
— pennies on the dollar — for the ailing automaker as part of a bankruptcy package even as remaining federal debt totaled some $171 million. Last week's deal tops that and trims the taxpayer burden, but the situation is nothing to crow about. The DOE
conceded to The Hill
that the result "is not what anyone hoped," but added that the total loss amounts to less than 2 percent of the ATVM program.
It's unclear where Hybrid Technology is based. A spokeswoman declined to share details with the Wall Street Journal, but sources from Bloomberg News and the L.A. Times cite heavy ties to Hong Kong billionaire Richard Li.
Still want a Karma? Take appropriate caution, but get shopping. There are fewer than 100 new and used Karmas remaining on Cars.com.
Related
Fisker Edges Closer to Bankruptcy as New Details Emerge
Cars.com Reviews the 2012 Fisker Karma
More Industry News