Gas Prices Continue to Fall, Move Closer to $3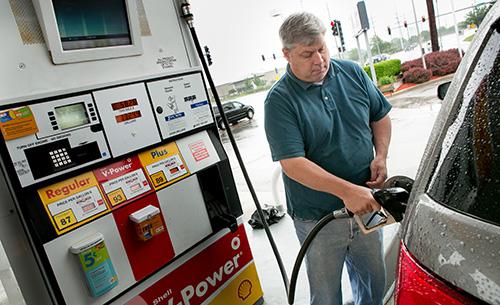 Gas prices edged lower the past week to a national average of $3.20 for a gallon of regular unleaded, according to the AAA Daily Fuel Gauge. That is down 1 cent per gallon from a week ago and 16 cents from a month ago. On Nov. 15, 2012, the national average was $3.44.
AAA expects gas prices to continue to drop the rest of this year, but said oil prices will not fall enough to see the national average pump price dip below $3.
Missouri had the lowest prices with a statewide average of $2.85 for a gallon of regular unleaded. Oklahoma was next at $2.94, followed by Arkansas at $2.95.
Hawaii had the highest average price, $4.00, followed by Alaska at $3.72. Among the lower 48 states, California was the most expensive at $3.59, followed by Connecticut, $3.58, and New York, $3.54.
Gas prices this year peaked nationally in early March at $3.72 a gallon and fluctuated between $3.50 and nearly $3.70 through the summer before starting a steady decline after Labor Day.
The last time the national average was below $3 was Dec. 22, 2010. About one out of four gas stations is selling regular unleaded at prices below $3 a gallon now, according to AAA. The number of stations should increase in coming weeks.
Related
AAA: Gas Price Increase Is Temporary
No End in Sight for Gas-Price Free Fall
New-Car Fuel Economy Average Up in October