Lexus Teases Second LF-NX Concept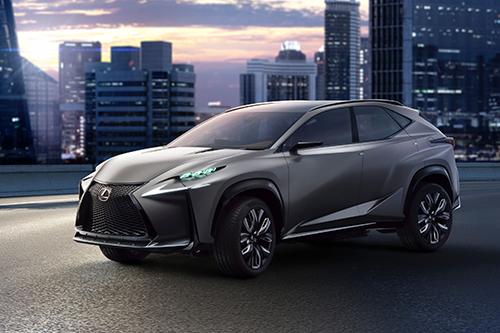 Lexus' wild compact SUV concept debuted earlier this year with a hybrid powertrain and exterior that demonstrates what happens when a bunch of designers throw razor blades into a blender for inspiration — don't try that at home, kids. This most recent LF-NX concept debuting at the Tokyo Motor Show Nov. 20 is a performance-oriented model with a new engine that — like the first concept — has more chance of production than its stealth-fighter exterior.
A 2.0-liter turbocharged engine makes its way under this concept's hood, and Lexus says the turbo engine provides "guaranteed" power and improved fuel economy. Currently, there isn't a turbocharged four-cylinder engine in any Toyota or Lexus sold in the U.S.
This LF-NX concept has a lower center of gravity illustrated by a front spoiler and "SUV-unique power."
The LF-NX concept is smaller than the current RX and more similarly sized to a smaller, sporty SUV like Infiniti's QX50 — formerly the EX35. The LF-NX is 182.7 inches long, 63.8 inches tall and 73.6 inches wide, while the QX50 is 182.3 inches long, 61.9 inches tall and 71 inches wide.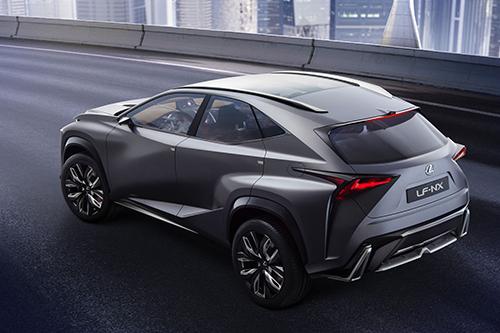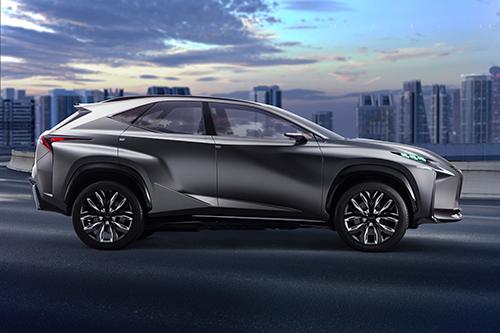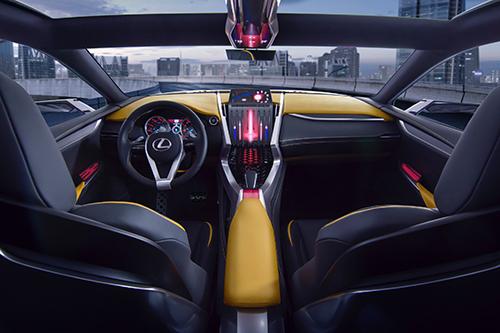 Related
Lexus LF-NX Crossover Concept at the 2013 Frankfurt Motor Show
More Concept Car News
More Lexus News