With so many cars on display at the 2013 Los Angeles Auto Show, plenty will find their way onto any parent's wish list. But what will make the kids happy is a different story. Here are five new cars spotted at this year's show that ought to bring some smiles to the backseat passengers: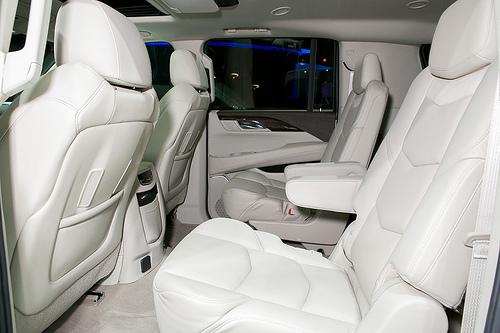 1. 2015 Cadillac Escalade: The new edition of the "King of Bling" will be exciting for kids on many levels, but the comfy, stylish and huge backseat should deflect a fair share of gripes. With sleek, retractable running boards, little ones can still exclaim their all-too-familiar catchphrase, "I can do it myself!" as they eagerly climb in for the ride.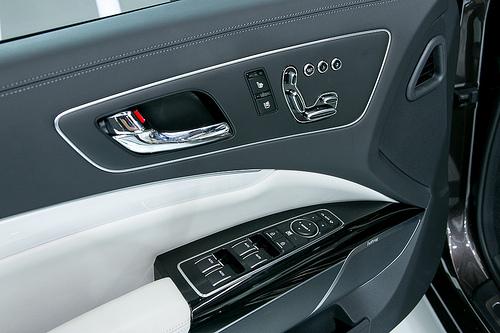 2. 2015 Kia K900: Kia's new full-size luxury sedan takes pretend play to a whole new level. Kids can take charge from the backseat with a panel of climate controls and heated/cooling seat buttons that mimic exactly what Mom and Dad have in front. They even have their own storage bin under the armrest, too. Multiple integrated sunshades keep out the glare, and bigger kids out of child-safety seats can take advantage of the automatic, multiadjustable seat controls, including lumbar support and a recline feature.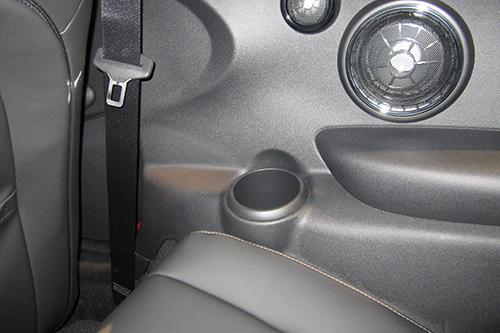 3. 2014 Mini Cooper Hardtop: While still quite mini in dimensions, the new Mini Cooper Hardtop grew 4.5 inches in length, providing improved rear legroom and less risk of getting your knees crammed against the dash in front. At almost 2 inches wider, the extra wiggle room should increase comfort and fun for the kids in back, as well. They can even enjoy the new built-in cupholders! If your kids can get in and buckle up independently, their begging and pleading for a family car this cool could be worth indulging — they'll be a lot more agreeable to a day of running errands in a car this fun. Disclaimer: It's not that big, so combined with the two-door body style, rear-facing car seats and kids who still need help buckling in will most likely remain a challenge.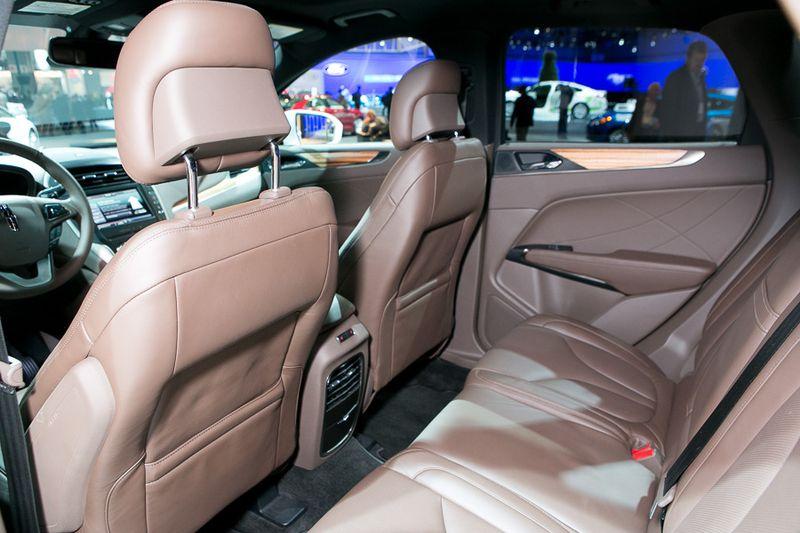 4. 2015 Lincoln MKC: While panoramic moonroofs are nothing new, the all-new MKC crossover provides an unobstructed view thanks to a panoramic sunroof that extends all the way back to the rear seat head restraints. Rear-facing infants will enjoy their time in back as much as contemplative teenagers. Bonus: An electrical outlet located beneath the rear air vents can keep devices charged and running during long road trips.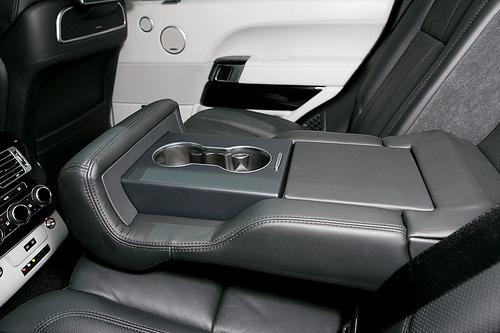 5. 2014 Range Rover Long-Wheelbase Autobiography Edition: Sure, this is way out of range for any family existing outside of the 1 percent, but there's no denying that this is a dream car for any backseat passenger. Its dual 10.2-inch tablet-like screens, which are mounted to the front seatbacks and accompanied by their own speaker, would not only eliminate sibling bickering, but also offers a glimmer of hope that this sort of updated tech will trickle down to the rest of us in the future. Added luxuries include customizable "mood lighting" in back, USB ports to keep their electronic devices charged and a backseat cooler box to stock water bottles and string cheese, keeping hunger and crabbiness at bay. Older kids not in child-safety seats can enjoy massaging seats and activity tables that extend from the rear center console for their long commutes, too.