The 2014 Hyundai Equus Needs More Backseat Power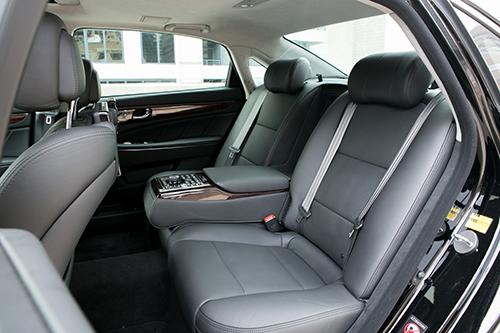 Sitting in the 2014 Hyundai Equus' backseat is nothing short of a spectacular experience. Our tester's price of $68,920 with destination included a folding command center for rear passengers with controls for the heated and cooled seats, reclining rear seats, rear climate and rear audio system plus its own rotary knob for the dual 9.2-inch rear monitors; backseat passengers can even enter a navigation destination from the comfort of the recliners.
For everything the Equus' backseat provides, a simple addition would complete the experience: more power. Not under the hood — 429 horsepower is ample — but more power outlets like USB charge ports or household AC outlets for rear passengers. The omission was noticeable when three adults and I clumsily shared the Equus' single USB port for charging phones during a day of driving.

The 2014 Equus' two DC outlets inside the rear center console aren't as convenient as a USB port or household AC outlet. Everyone I carted around had their USB cable with them and none had a DC car charger. Multiple USB ports are becoming more popular across the board in luxury and non-luxury cars — and even in pickup trucks.
Competitors like the 2014 Mercedes-Benz S550 have two USB ports and an available household AC outlet, while the Lexus LS has an available rear AC outlet. Non-luxury sedans like the Dodge Charger or Ford Fusion have multiple USB ports, and the Dodge Durango and other SUVs give rear passengers multiple USB ports for charging.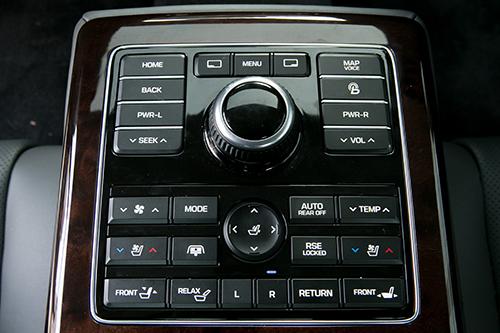 Chevrolet and GMC's pickups offer up to five USB ports. The lack of charge ports may not be a deal breaker with the 2014 Equus, considering owners can buy DC outlet USB adapters. However, a few more power options in the rear would complete the sedan's otherwise seamless rear-seat experience.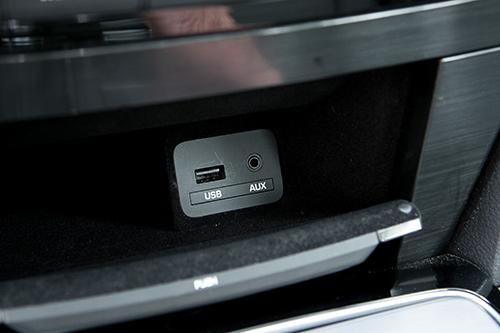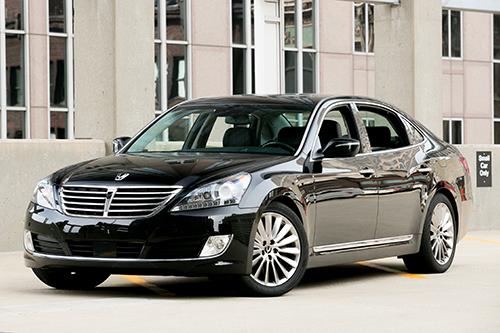 Related
Chevrolet, GMC Pack USB Ports Into 2014 Pickups
More Hyundai Equus News
Research the 2014 Hyundai Equus