Third-Quarter Ownership Cost of Cars.com's 2013 Honda Civic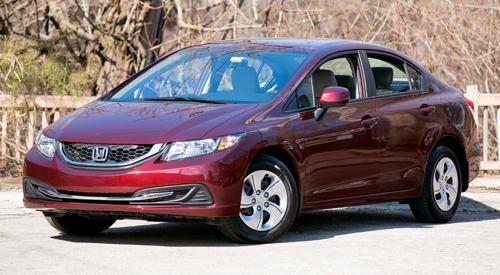 The most eventful moment in maintaining our
2013 Honda Civic
long-term tester this quarter came a little after the six-month mark when the wiper blades began streaking. Thrilling, right? A set of 22- and 26-inch wiper blades fixed the problem.
Replacing the Civic's wipers was a breeze in the auto-parts store's parking lot, though we would have liked more than six months of usage out of the blades. We went with a full blade replacement instead of the rubber inserts Honda outlines.
So far, our 2013 Civic's ownership costs have been low with no repairs or maintenance needed other than an oil change, tire rotation and wiper blade replacement after 14,535 miles. The Civic's Maintenance Minder hasn't alerted us it's due for a second oil change after 8,000 miles.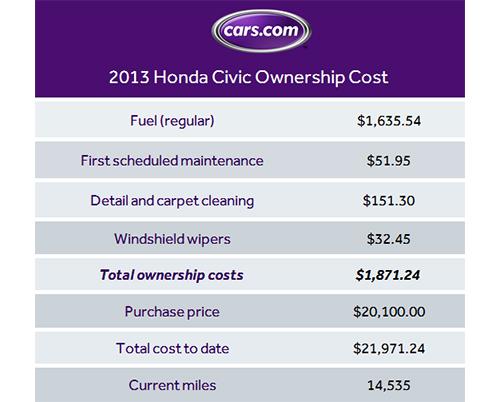 Related
2013 Honda Civic Long-Term Mileage Update
Half-Year Ownership Cost of Cars.com's 2013 Honda Civic
Expensive Oil Changes Are Here to Stay