What Does This Button Do?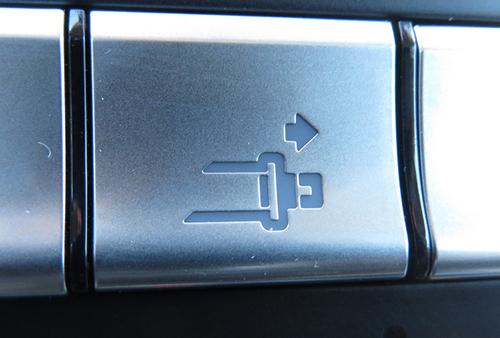 I like feeling pampered — even in a car. That doesn't mean a hoity-toity attitude, just some good manners. Naturally, I loved the civility of the 2014 Mercedes-Benz E350 coupe. During my drive, it seemed that the E350's mystery button was saying, "Please, allow me to let me help you." So, what does this button do?
When combining a coupe's long doors and a shorter person's seat position, reaching back for the seat belt can be difficult. The E350 doesn't want this to dissuade you from using seat belts, so it employs "front seat belt presenters." With a push of the button, motorized arms reach out and hand you the seat belt. Once you grab the belt and buckle up, the presenters retreat back into the housing and tighten any slack in the seat belt.
Almost every time the arm reached out to hand me the seat belt I said, "Why, thank you." After all, I'm sure the E350 appreciates good manners, too.
Related
2014 Mercedes-Benz E-Class Coupe and Cabriolet: First Look
More What Does This Button Do?
More Mercedes-Benz News