2014 Chevrolet Spark EV at the 2012 L.A. Auto Show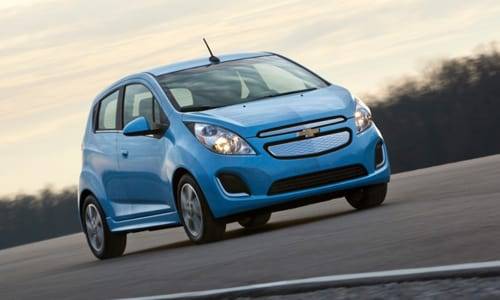 Competes with: Mitsubishi i-MiEV, Nissan Leaf
Looks like: This Spark won't go anywhere near a gas station
Drivetrain: Lithium-ion battery pack and electric motor make a total of 130 hp
Hits dealerships: Limited quantities this summer in California and Oregon
We first saw the electric version of Chevy's smallest car at the 2011 L.A. Auto Show. The Spark EV is back at the 2012 show, and the automaker confirmed it will go on sale in the summer.
More 2012 L.A. Auto Show Coverage
Chevy's first all-electric car uses a lithium-ion battery pack to power the motor; the automaker says it's good for 130 horsepower. An onboard charging receptacle accommodates 120- and 240-volt outlets as well as DC quick-charging. Using the latter, the Spark's battery can reach an 80% charge in 20 minutes, according to the automaker. Using a 240-volt setup, the Spark EV can be recharged in less than seven hours, Chevy reports. It can be charged and monitored using a smartphone app or online through OnStar; it comes with three years of standard OnStar service.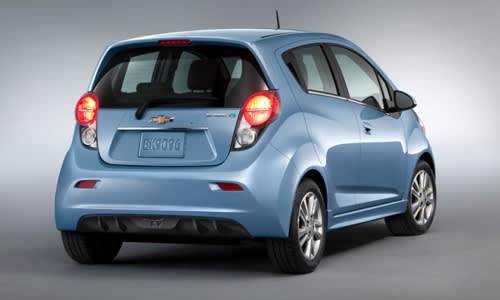 Inside, the Spark EV has two 7-inch color screens. One is for the standard MyLink multimedia system, and the other reports functions like driving range. Outside, several EV-specific new colors are available: Electric Blue, Black Granite, Summit White, Silver Ice and Titanium.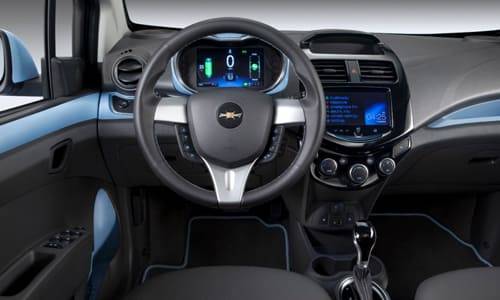 GM didn't announce specific pricing but did say "it will be priced under $25,000 with tax incentives." The current federal tax credit is $7,500, and some states offer additional electric-car incentives. Before the tax credit, the i-MiEV starts at $29,975, including destination.