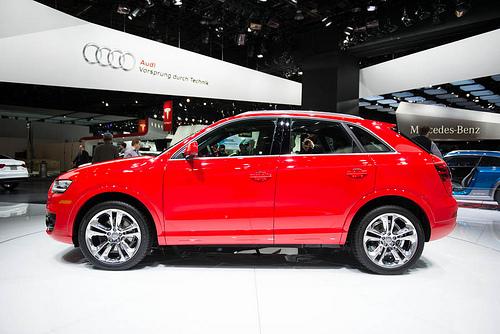 Billed as a premium SUV, the new subcompact Q3 reminds me more of a hatchback with its car-like step-in height and ground clearance that didn't look all that much greater than that of the A3 hatchback, which was nearby on the auto show floor. The Q3's small size doesn't mean cramped quarters, but cargo room takes a hit and there's some questionable interior quality.
More 2014 Detroit Auto Show Coverage
What makes the Q3 instantly recognizable as an Audi — its singleframe grille and lighting treatments — also makes it prone to be mistaken for the larger Q5. Perhaps that's not a bad thing, but the criticism of Audi design is how similar one model looks to the next, and the Q3 doesn't depart from that trend. The Q3's small dimensions — it's about a foot shorter than an A4 sedan — become much more apparent in profile, and the raked liftgate visually shortens the Q3.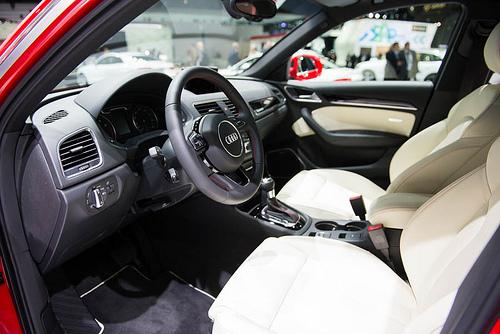 Pricing for the Q3 hasn't been announced, but it's positioned to be Audi's most-affordable crossover, coming in somewhere below the Q5, which starts around $38,000. With the prospect of better affordability, however, comes some uncharacteristically downmarket interior cues like a hard plastic lower section of the dashboard and cheap-feeling climate control dials and buttons that look like they're from an earlier Audi era.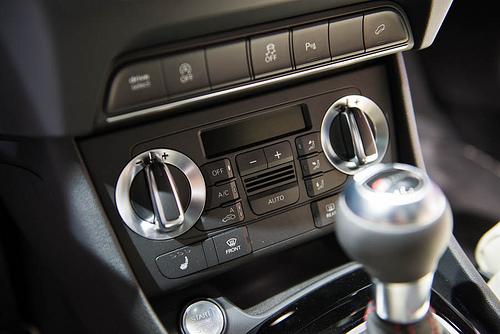 The Q3 has been on sale elsewhere in the world for the past few years, which may explain some of the cabin issues, but it's nonetheless a step down in richness from the Audi norm.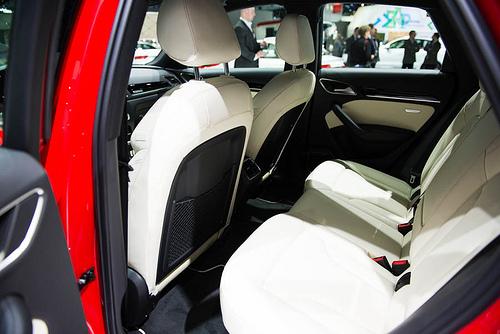 Front-seat comfort is good, and while there's decent backseat legroom for taller adults (I'm 6 feet 1 inch tall), you sit with your knees up so there's less thigh support. Overall, the cabin is airier than Mercedes' GLA-Class, one of the Q3's main competitors.
Audi says the Q3 has 16.2 cubic feet of cargo room. That's not much for a vehicle with a hatch, but the liftgate's swept-forward design cuts into a lot of the cargo area's vertical space. Stylish exterior design won out over maximum utility in this case.
Small crossovers are the next big thing in the luxury segment as brands work to attract more buyers. The Q3 gives Audi a shot at that market, and apart from some lackluster interior bits, it looks like a solid first effort.