2015 BMW M4 Photo Gallery (23 Photos)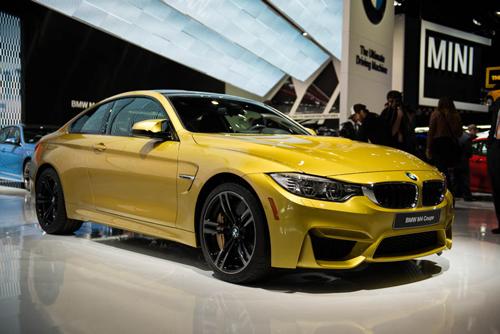 The 2015 BMW M4, the M3 luxury sport sedan's coupe sibling, replaces the previous-generation 3 Series coupe. Both models boast lots of carbon-fiber-reinforced plastic and carbon-fiber roofs, and they generally share exterior and interior styling cues. While the M3 has a spoiler, the M4's deck lid juts up sufficiently to go without.
More 2014 Detroit Auto Show Coverage
The M4 is now making its debut alongside the M3 at the 2014 North American International Auto Show in Detroit, and both are set to go on sale in the summer. No word yet on whether a 4 Series convertible wearing the M badge is on the way, though we find it likely. Check out the gallery below.
Cars.com photos by Steven Pham.
Click on any image below for a larger version.