2015 Chevrolet Corvette Z06: Up Close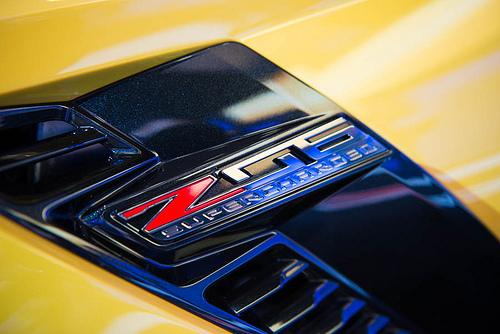 You'd be forgiven if you thought that this is the new Corvette C7.R race car, and not the 2015 Corvette Z06. From the aggressive winglets on the front wheel openings to the low carbon fiber air splitter to the see-through high spoiler out back, this thing screams race car. Apparently when members of the race sanctioning body for the new C7.R's series came to GM to view the car, they thought the Z06 was the racing version of the Corvette too.
More 2014 Detroit Auto Show Coverage
Whereas the last Z06 was barely discernibly different from the regular 'Vette, this puppy is obviously something special. The Corvette Stingray is already a ridiculously good-looking car, but the Z06 treatment takes it a step further. The grille is more menacing, the heat extractor in the hood is bigger, the badges are on the sides, NACA-style ducting tops the rear fenders and all of it screams race car.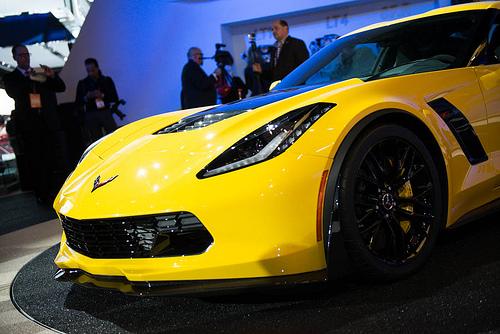 The engineering that's gone into the car is impressive as well. The company's outstanding Magnetic Ride Control suspension is standard and is tunable for whatever conditions you're driving in. The massive wheels and tires surround even more massive six-piston caliper brakes and are available in even
more
massive carbon ceramic versions for serious performance-minded buyers. The only quibble about the new Z06 is that the interior doesn't look all that different; it may be just an upmarket trim level, but one would think Chevrolet could do more than just add another color (a competition blue that's pretty eye-popping). At least the removable roof panel is now available on the Z06 as well, to let more sunshine and exhaust tone into the cabin.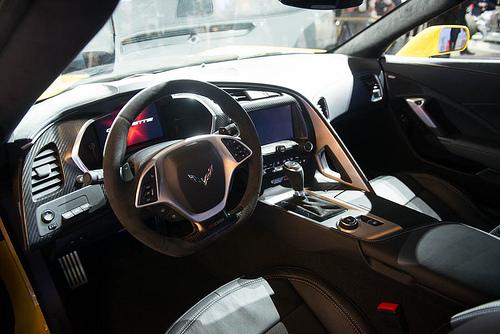 Chevrolet says that the new Z06 will be as affordable as the old Z06 despite all signs pointing to its ability to spank the old ZR1 in terms of performance. The 2013 Z06 could be had for roughly 50 percent more than a standard hardtop Corvette coupe, a not inconsiderable sum. But if the new Z06 can do what it promises for that same price premium, it will shame exotic cars costing three times as much.