2015 Chrysler 200 Photo Gallery (41 Photos)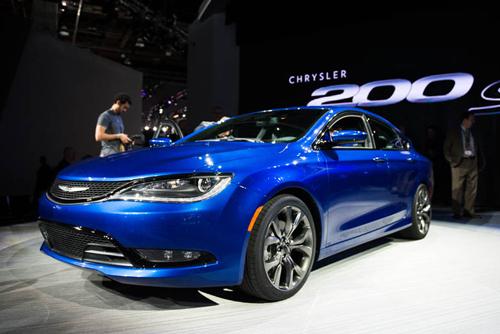 The black sheep of Chrysler's lineup got a total makeover for 2015, with sleek new styling outside, an interior full of comfort and convenience features, and updated powertrains that promise better fuel economy.
More 2014 Detroit Auto Show Coverage
The new 200 is built on an Alfa Romeo chassis and is a huge departure from the outgoing model in just about every way. A sleek, sloping roofline and more angular head- and taillight designs are the exterior highlights, but not all the flash is on the outside. Under the hood, four- and six-cylinder engines are available, along with optional all-wheel drive and a standard nine-speed automatic transmission.
Cars.com photos by Steven Pham.
Click on any image below for a larger version.
2015 Chrysler 200C
2015 Chrysler 200S