2015 Mercedes-Benz S600 Photo Gallery (27 Photos)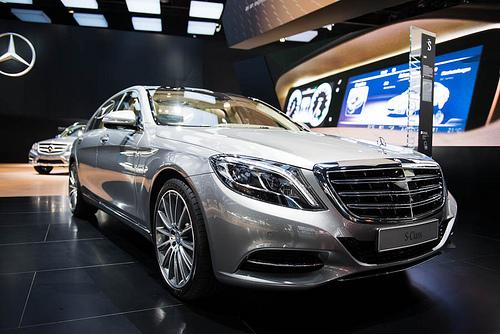 The Mercedes-Benz S-Class family continues to grow for 2015 as the S600 joins the S550, S65 and S63, bringing with it even more oomph than its already-formidable predecessor. The big, regal, powerful-looking sedan's behemoth 6.0-liter V-12 now makes 523 horsepower and 612 pounds-feet of torque. The automaker's standard Magic Body Control suspension uses cameras to monitor road conditions and adapts to them.
More 2014 Detroit Auto Show Coverage
Inside, features include a touchpad for inputting commands to the multimedia system and a standard head-up display. Standard safety equipment includes lane-keep assist, blind spot warning, cross-traffic alert, adaptive cruise control and a pedestrian recognition system with automatic braking. The S600 hits dealerships in the spring.
Cars.com photos by Steven Pham.
Click on any image below for a larger version.